Decadent Chocolate Ganache Pie Recipe
I made this pie for fun and because I love dark chocolate. I was NOT prepared for how rich and decadent this pie is! It has 14 ounces of dark chocolate!! So good and easy, too!
To give you a little history and background.  Ganache is a filling or icing made from blending cholate and cream. The original name, crème ganache, was originally a type of chocolate truffle first introduced in 1869 by Paul Siraudin, a Paris playwright who also happened to love baking sweets. He named it after a popular Vaudeville comedy that debuted in that year called Les Ganaches ("The Chumps"). So now that you know its background, let's start the baking!
Ingredients: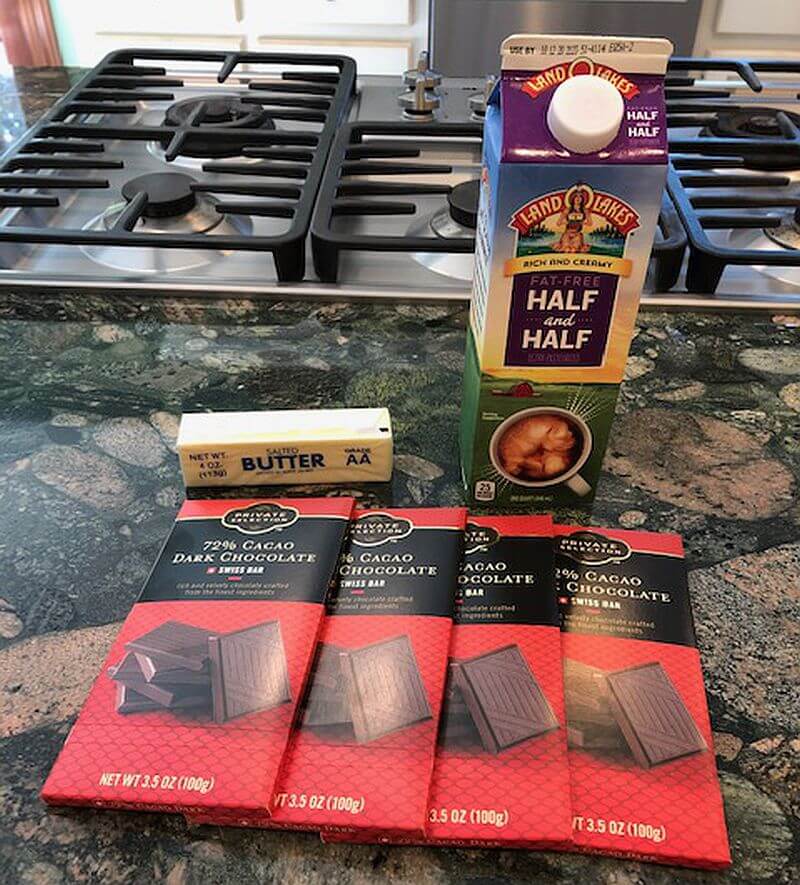 For the Crust:
Use your favorite single-crust pie recipe. (This is another pie that requires a "blind-baked" crust. You can find the recipe for blind-baked crust here.)
For The Chocolate Ganache Filling:
10 ounces heavy whipping cream or half-n-half
14 ounces bittersweet chocolate, cut into chunks
5 tablespoons butter, cubed
1/4 teaspoon salt
Directions:
1. Pre-heat oven to 375 degrees Fahrenheit. Prepare your favorite single-crust pie dough recipe and form a pie shell with a decorative edge. Coil a Perfect Crust Pie Weight Chain in the bottom of the pie shell and blind bake 20-30 minutes until golden brown. Lift the pie weight chain from the baked crust and allow the crust to cool completely before filling.
2. Meanwhile, bring the heavy cream to a simmer. Place the chocolate, butter, and salt into the bowl of the stand mixer with the whisk attachment. Pour the hot cream over the chocolate and wait 3-4 minutes. Once the chocolate is melted, mix at low speed until fully combined. Place the mixer bowl in the refrigerator and cool till very thick.
3. When the chocolate mixture has cooled, use the stand mixer on high to whisk the chocolate mixture until fluffy. Scrape the whipped chocolate ganache into the cooled crust.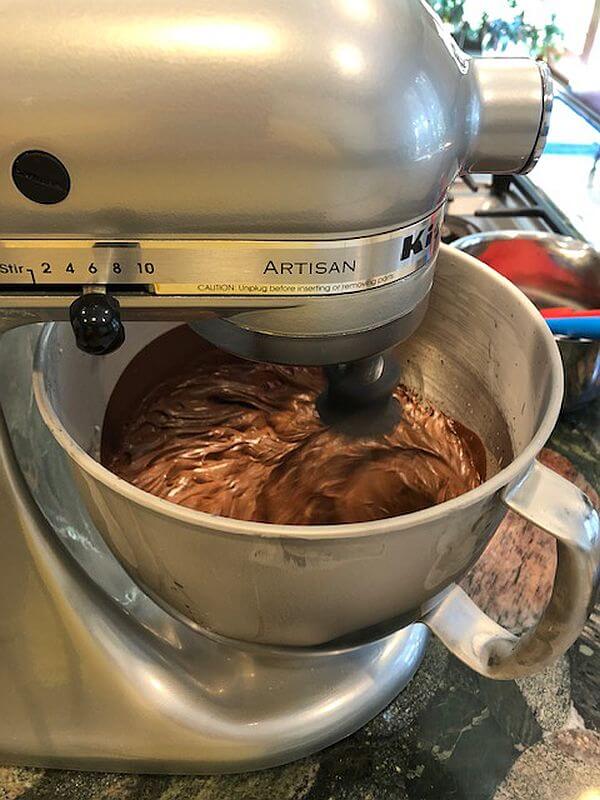 4. Carefully place the pie in the fridge and allow the ganache to chill and set for about 1-2 hours.
There you have it – a classic and richly, lavish Chocolate Ganache Pie recipe!
Notes: Recipe adapted from Eitan Bernath
Link: https://www.eitanbernath.com/2019/07/03/chocolate-ganache-pie/
Check out these Kitchen Tools and Gadgets by JAZ Innovations to make baking easier and more fun!
Oven Rack Guard® Burn Protection
Perfect Crust Pie™ Weight Chain
Perfect Measure™ Measuring Cups