No-Fail Pie Crust – Here's How!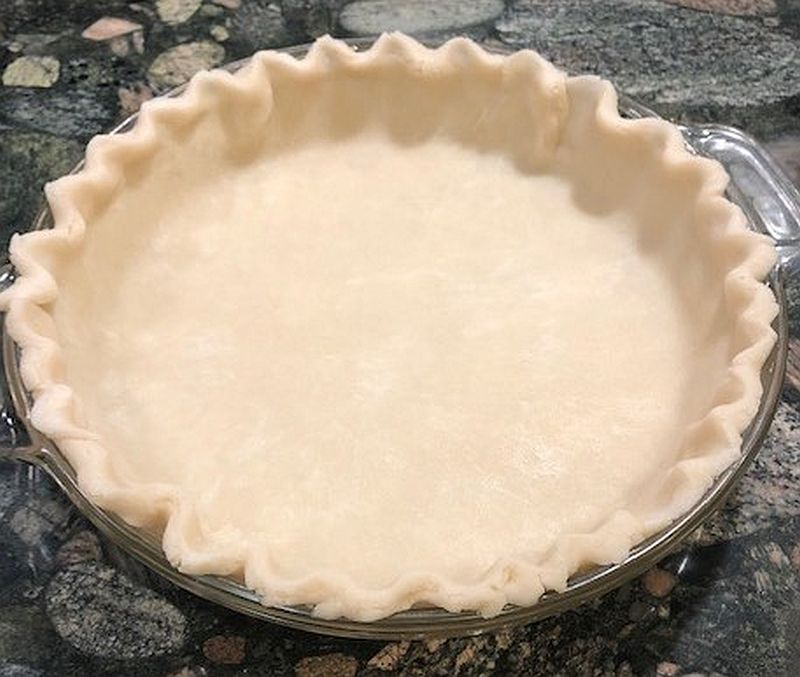 Prep Time: 10 mins
Cook Time: 25 mins
Serves: 8
Here's how I make my pie crust. I use a food processor and the Perfect Pie Crust Mat from JAZ Innovations and it's really easy.
Here are the instructions, step-by-step with photos to make things easier.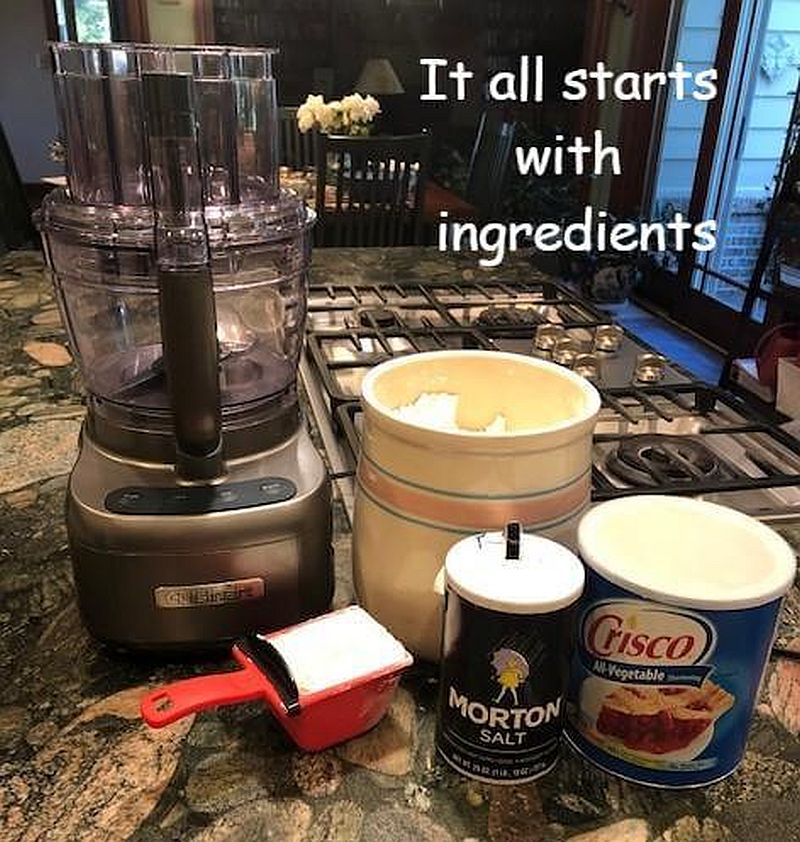 Ingredients
2 cups flour
1 tsp salt
2/3 cup Crisco (divided)
1/4 to 1/2 cup water
Directions
Place the flour and salt in the bowl of your food processor with a steel blade and pulse several times to blend thoroughly.
Add the first 1/3 cup Crisco and pulse until well blended. The mixture should look "grainy".
Add the second 1/3 cup Crisco and pulse until blended. Don't overdo it; the mixture should look "chunky" when you're done.
With the processor running, slowly add the water—a little bit at a time. Keep pulsing the processor as you add the water. You may need less or more water, depending on the flour you use. Keep pulsing until the dough mixture starts to bind together and form into a ball.
Turn out the dough onto your Pie Mat (link to product page). Cover with a piece of wax paper and press to flatten the dough a bit.

Roll out the dough until it completely fills the circle on the Pie Mat– that's the perfect size and thickness for a 9-inch pie.
Remove the wax paper and peel away the excess dough outside the raised circle of the pie mat. Center the pie pan upside down over the circle of dough. Then place your hand under the pie mat and flip it over. Pull away the pie mat and let the dough fall into the pie pan.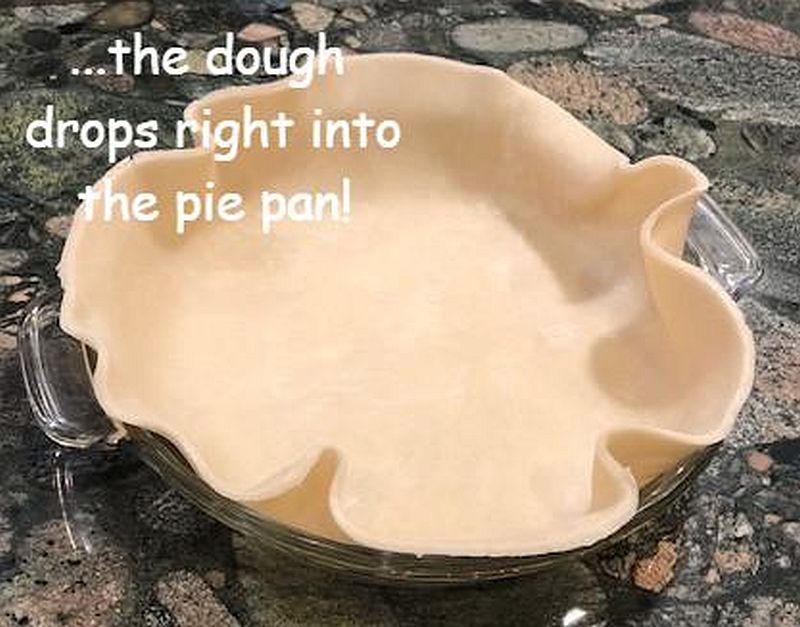 8. Form a decorative edge and it's ready for filling or blind baking. If you're making a two-crust pie,
just repeat the steps above for the second crust.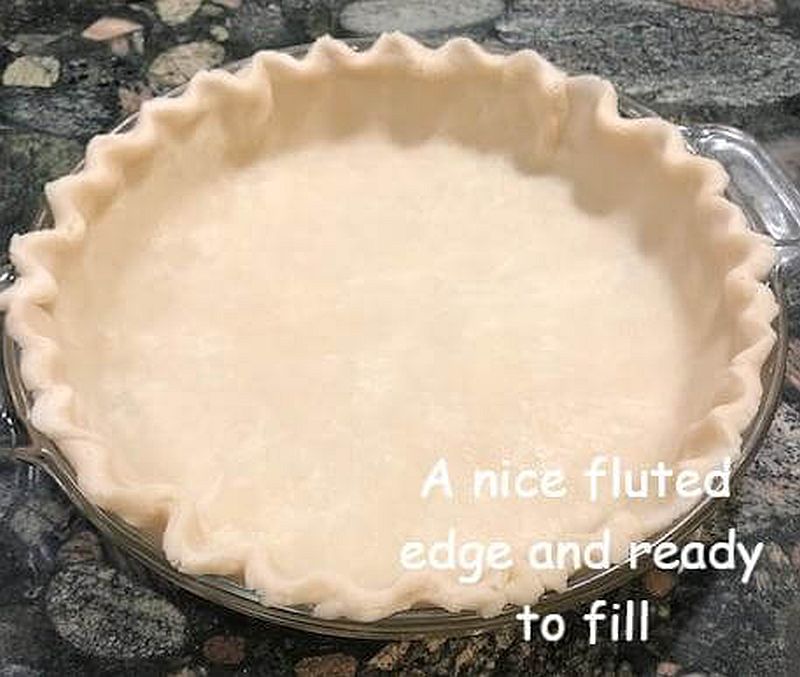 Here is the link to the Pie Mat by JAZ Innovations that we mentioned we use:
Perfect Crust™ Pie Mat
Check out these other Kitchen Tools and Gadgets from JAZ Innovations
Oven Rack Guard® Burn Protection
Perfect Crust Pie™ Weight Chain
Perfect Measure™ Measuring Cups