Perfect Crust™ Pie Weight Chain
No mess, less fuss baking!
Perfect Crust Pie Weight Chains produce beautiful pie crust results with minimum effort and no mess. Available in Standard 6-foot length or Professional 10-foot length for better crust coverage & results. Both pie weight chains are made from heavy, 100% stainless steel that lets you bake perfect, flat pie crusts every time! Easy to clean and use, our Perfect Crust Pie Weight Chains will prove a perfect addition to your kitchen!
100% stainless steel
Produces flat, ready to fill pie crusts
Easily removes after baking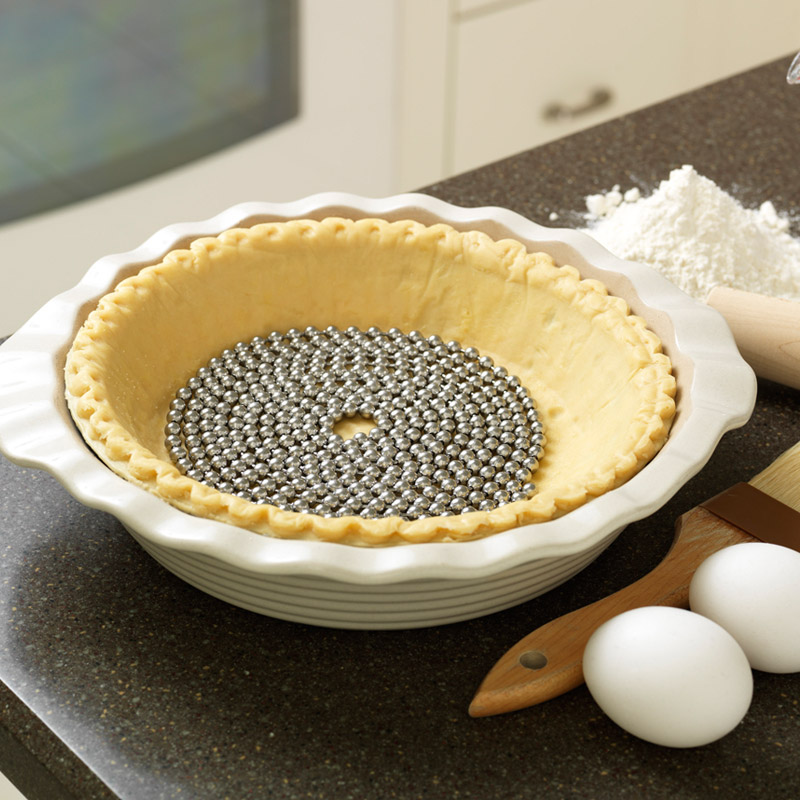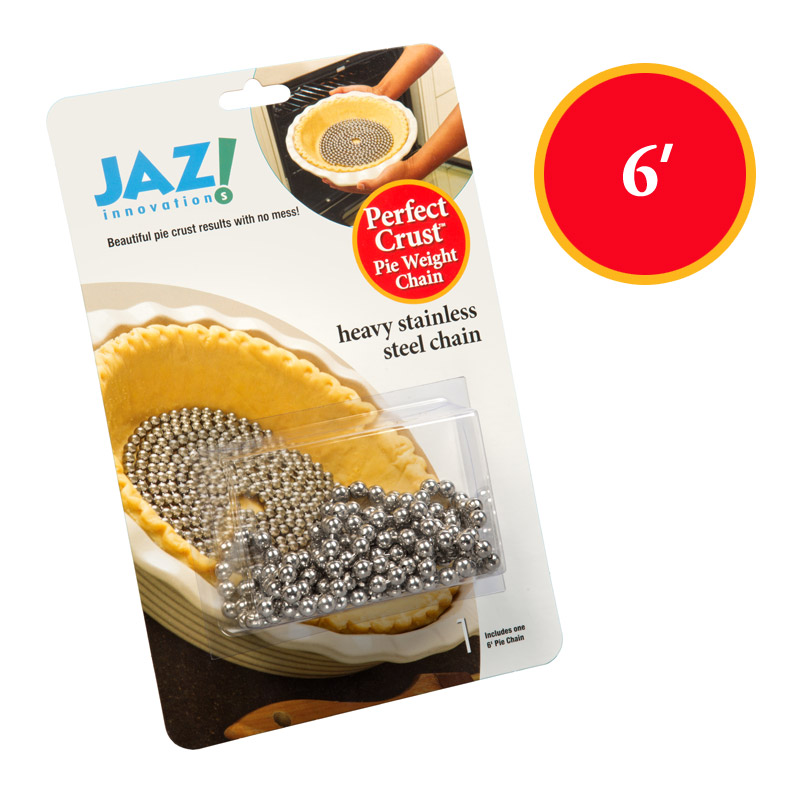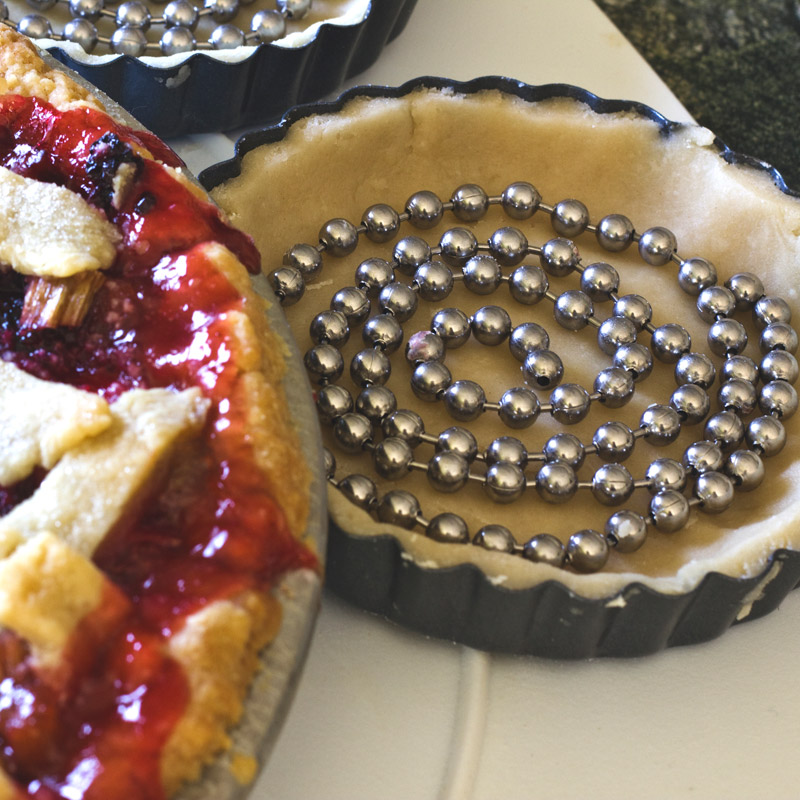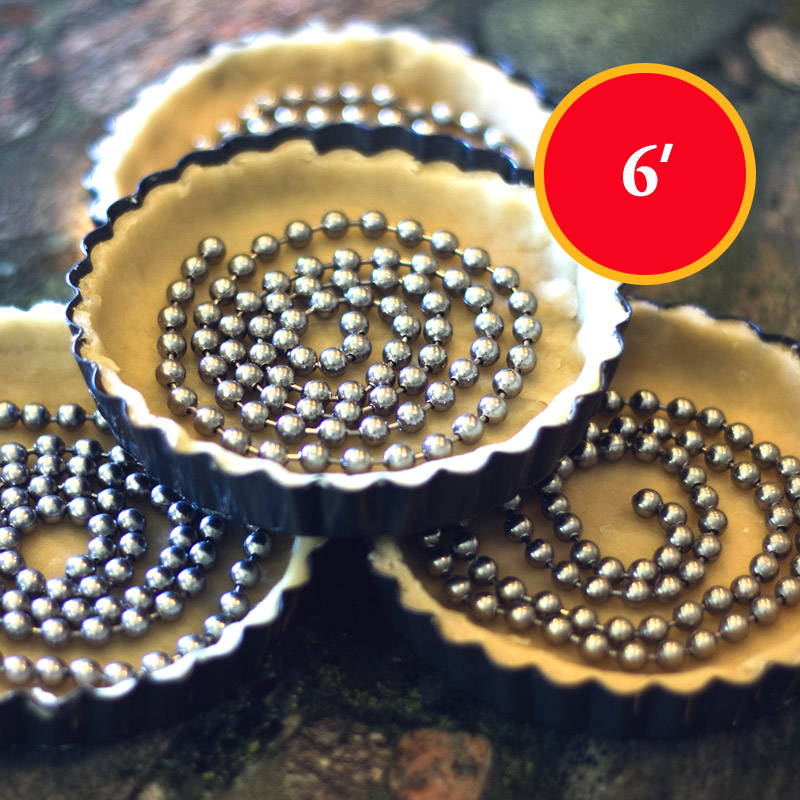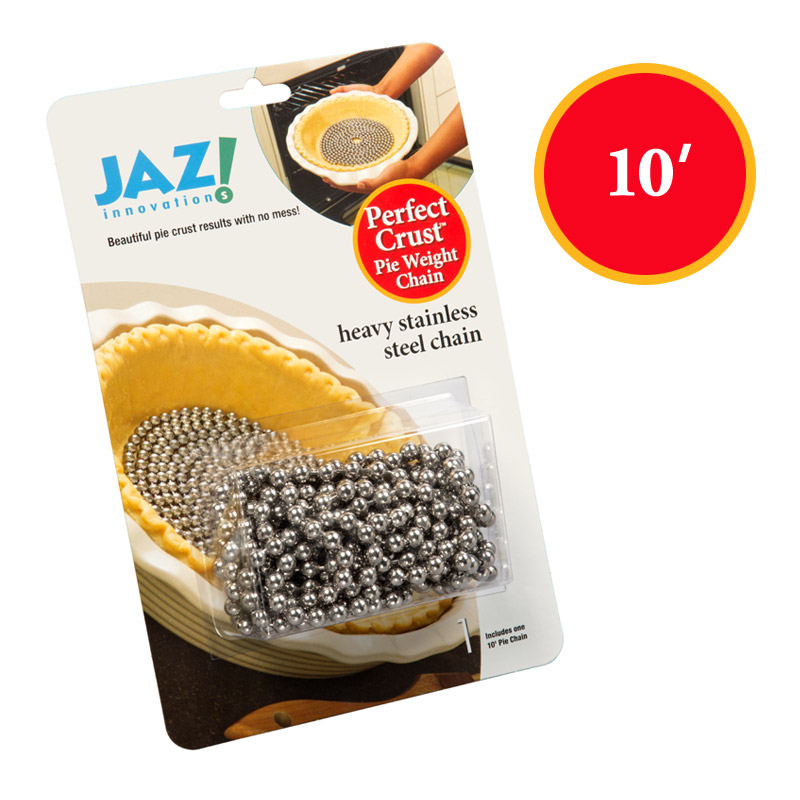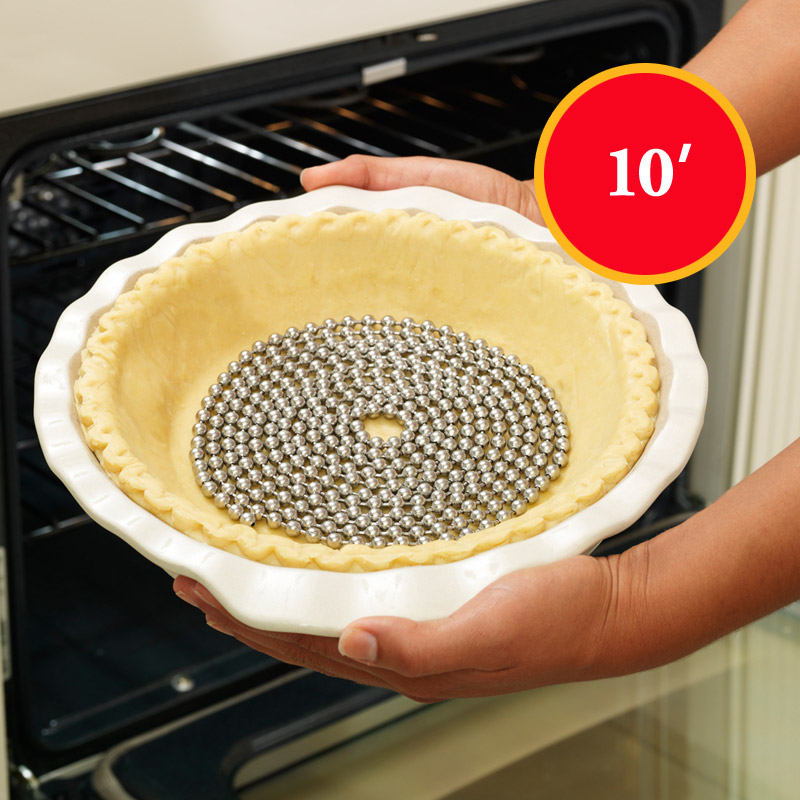 "Since I started using your Perfect Crust Pie Weight Chain, I've noticed my prep and clean up times are shorter and my crusts come out better. I also like just popping the chain in the dishwasher when I'm done. I've given a few to my friends, too."