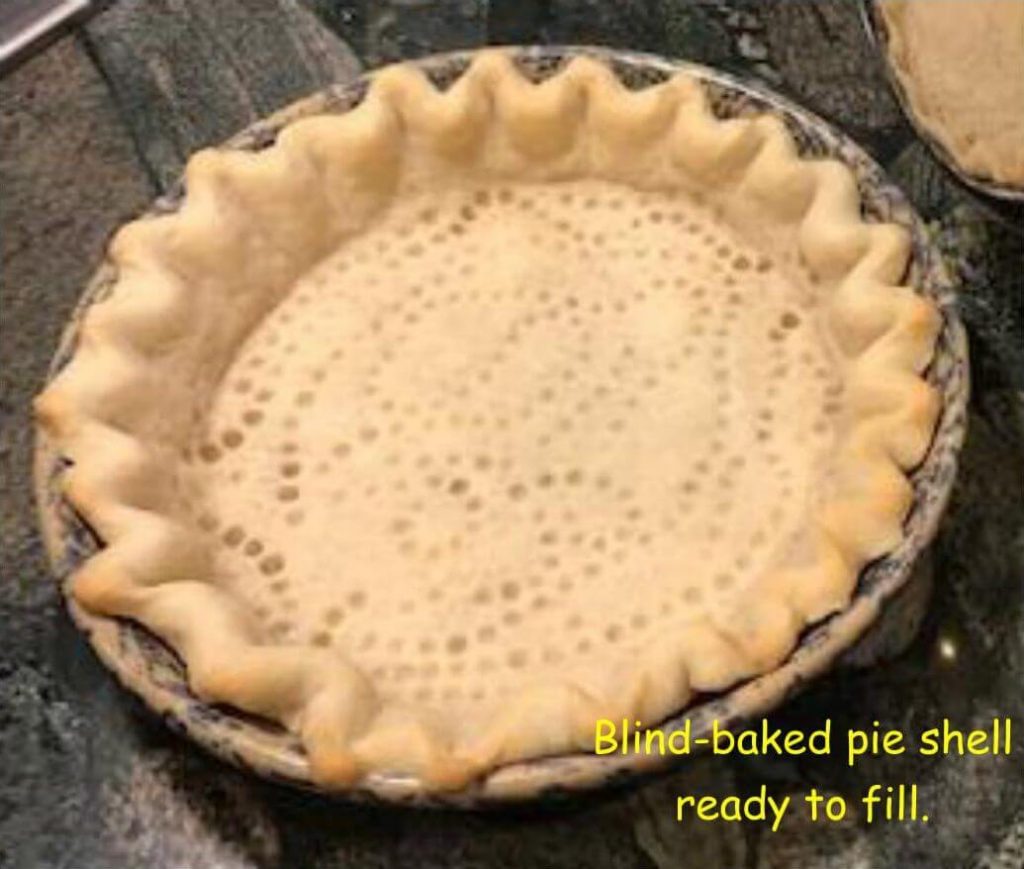 How To Blind-Bake A Pie Crust – Quick and Easy
Prep Time: 15 mins
Cook Time: 20 mins
Serves: 8
Lots of pies require a "blind-baked" crust. This is just a pre-baked crust that is then filled with yummy non-baked pie fillings. Key lime pie is a classic example.
The trick with a blind-baked crust is to prevent steam from lifting and cracking the bottom of the pie shell. How you do this is to use something to weigh down the crust to keep it from rising. Traditionally beans, rice, and ceramic balls were used to fill the shell while baking. This led to uneven baking and was a huge mess when you dumped out all those beans!
That's why we at JAZ Innovations invented the original Beaded Pie Weight Chain. (You can find information about our Pie Weight Chains here.)
All you do is coil the 10-foot long, heavy stainless-steel chain in the bottom of the pie shell and bake. When you're done, the chain lifts easily from the baked shell without mess or fuss.
Here are the simple instructions to walk you through the process of how to make a blind-baked pie crust:
Ingredients
2 cups flour
1 tsp salt
2/3 cup Crisco (divided)
1/4 to 1/2 cup water
Instructions
Roll out your pie dough.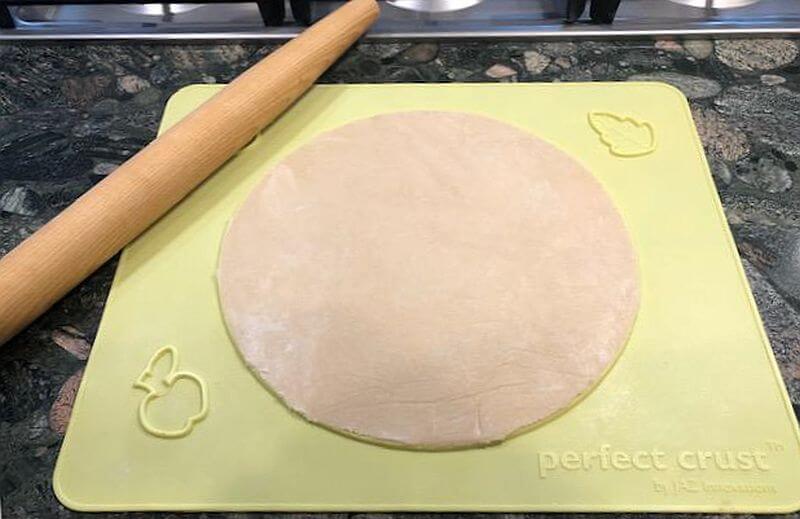 2. Form a pie shell with a decorative edge.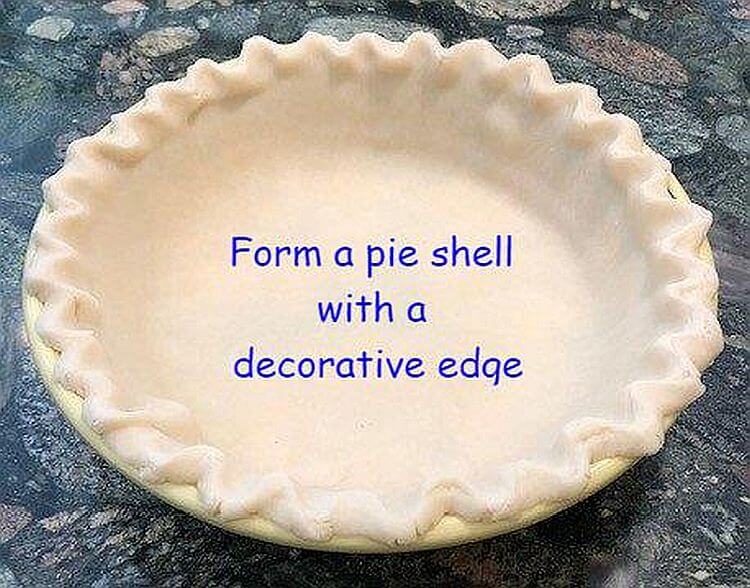 3. Coil a pie weight chain in the bottom of the pie shell.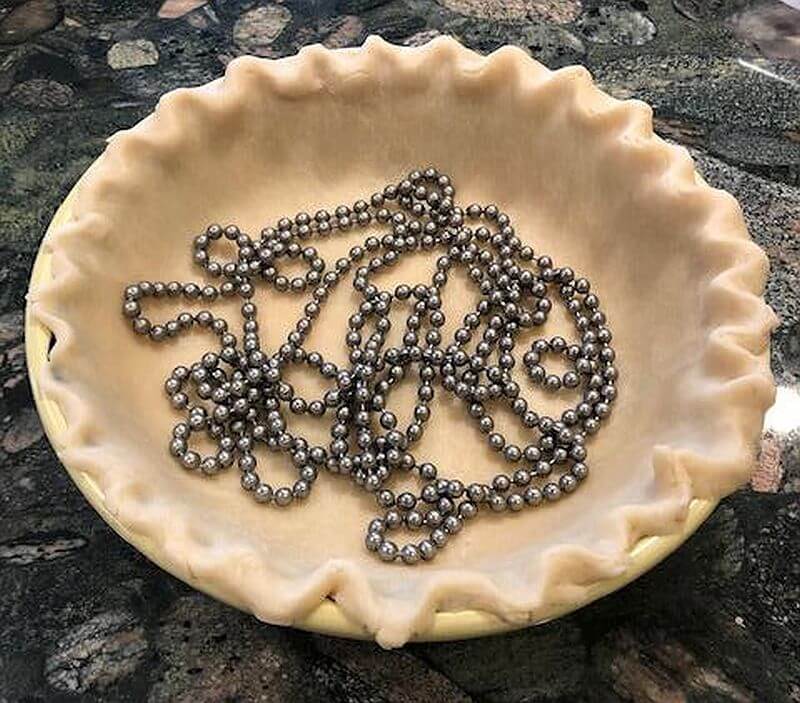 4. Bake in a pre-heated oven at 375° F until the pie shell is golden brown (approx 20 minutes).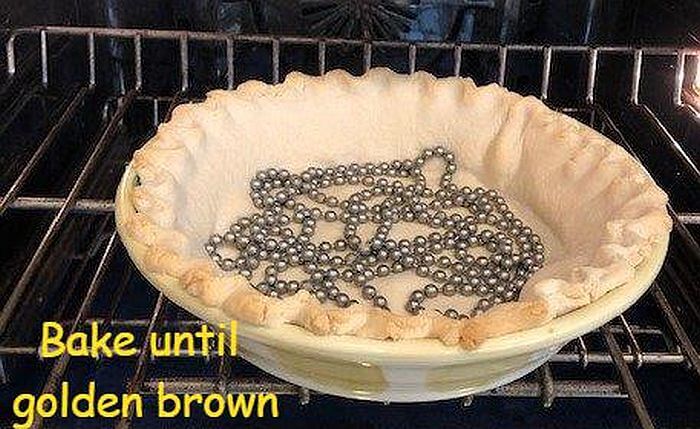 5. Lift out the pie weight chain. You're now ready to fill the pie shell!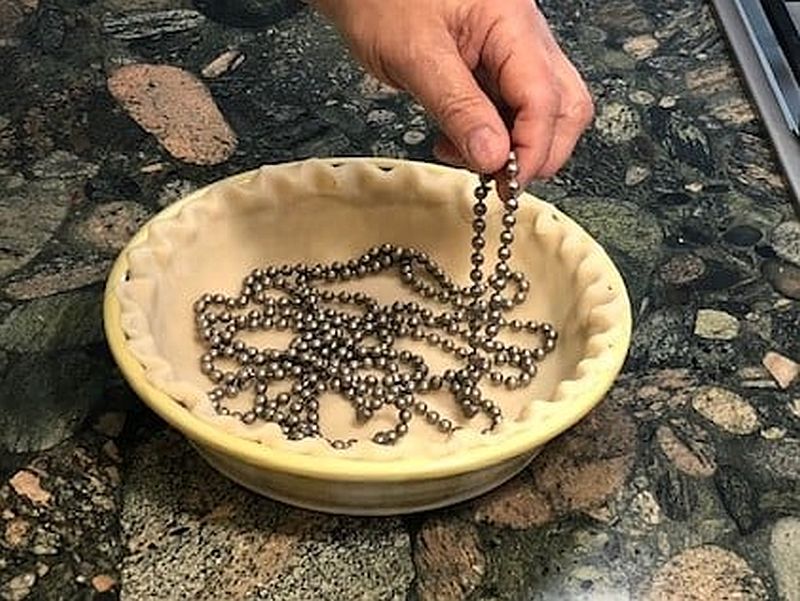 There you have it…a blind-baked pie crust with no mess!
To make all of your baking projects quick and easy, check out the kitchen utensils made by JAZ Innovations we use when we make
blind-baked pie crusts:
Perfect Crust™ Pie Weight Chain
Be sure to check out all of the Kitchen Tools and Gadgets from JAZ Innovations
Oven Rack Guard® Burn Protection
Perfect Measure™ Measuring Cups