The perfect crust every time!
Built-in thickness guide and edge trimmer lets you roll the perfect pie crust every time. Available in four colors: blue, green, pink and yellow.
Built-in Thickness Guide for perfect, even crusts
Raised edge trims crust as you roll the perfect circle
Non-stick surface allows easy transfer of rolled crusts to pan
Perfectly sized for a 9 inch pie
Additional Design inserts for crust decoration
Made from Non-Skid Platinum Cured Silicone
Rolls for easy storage
Available in 4 colors
Dishwasher safe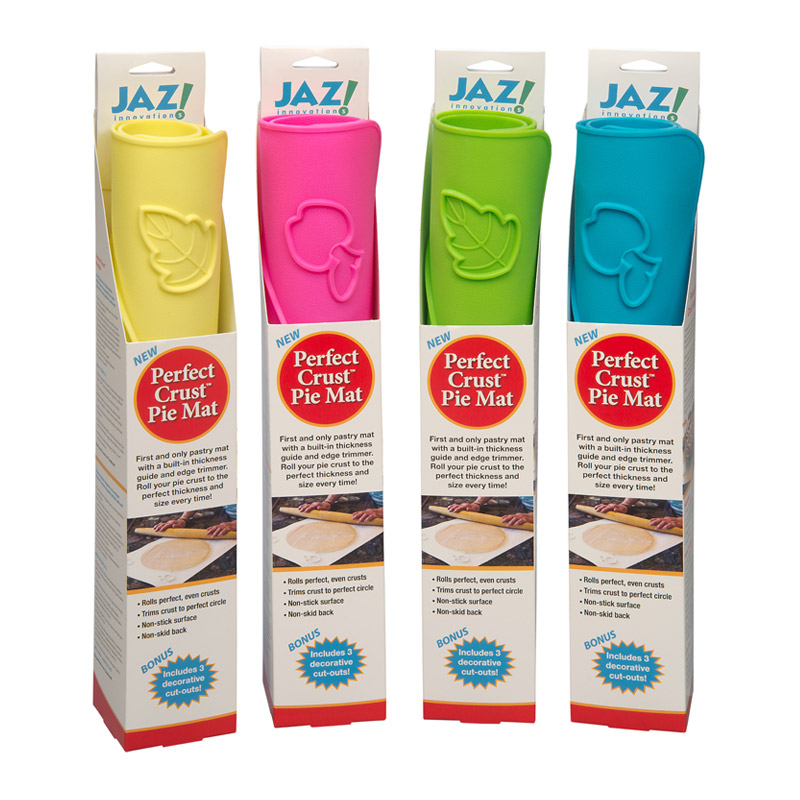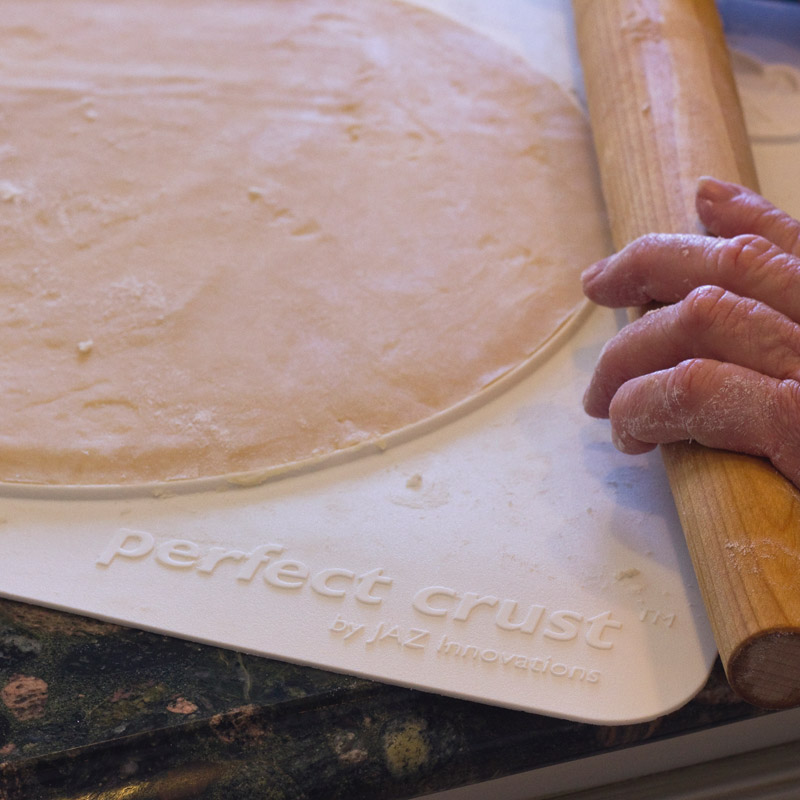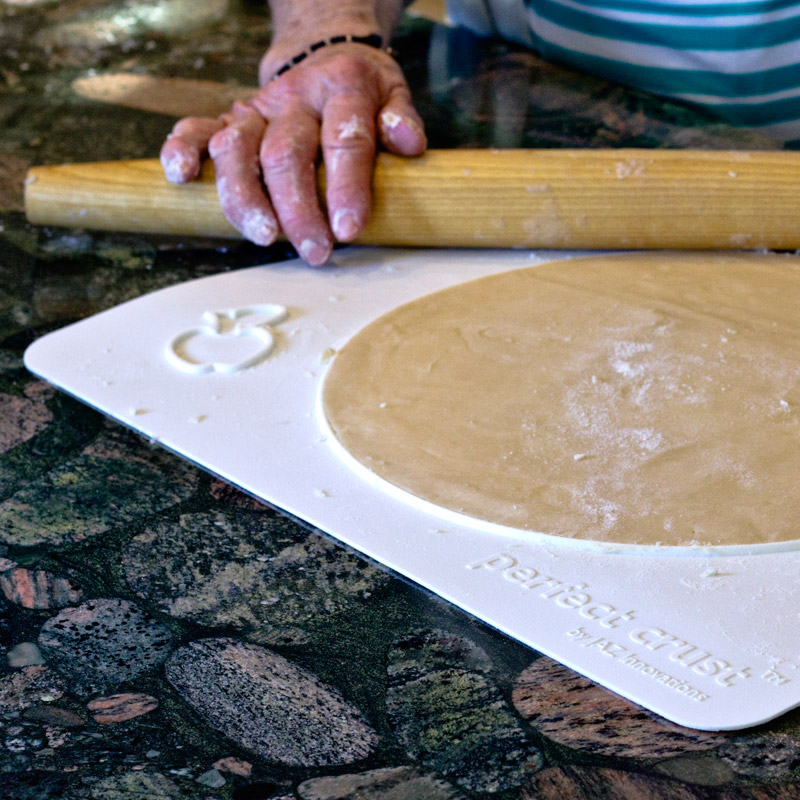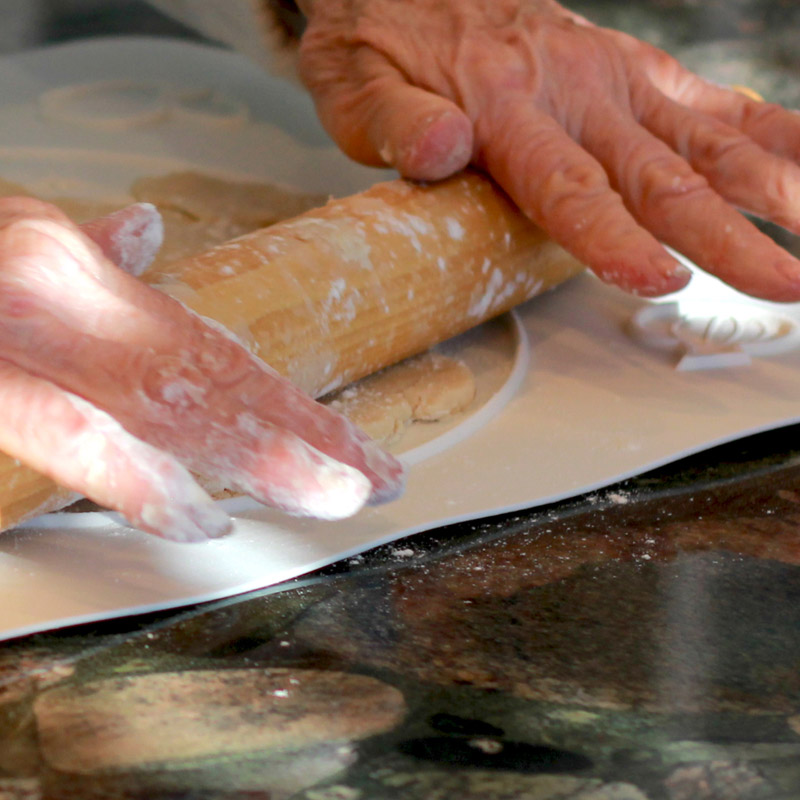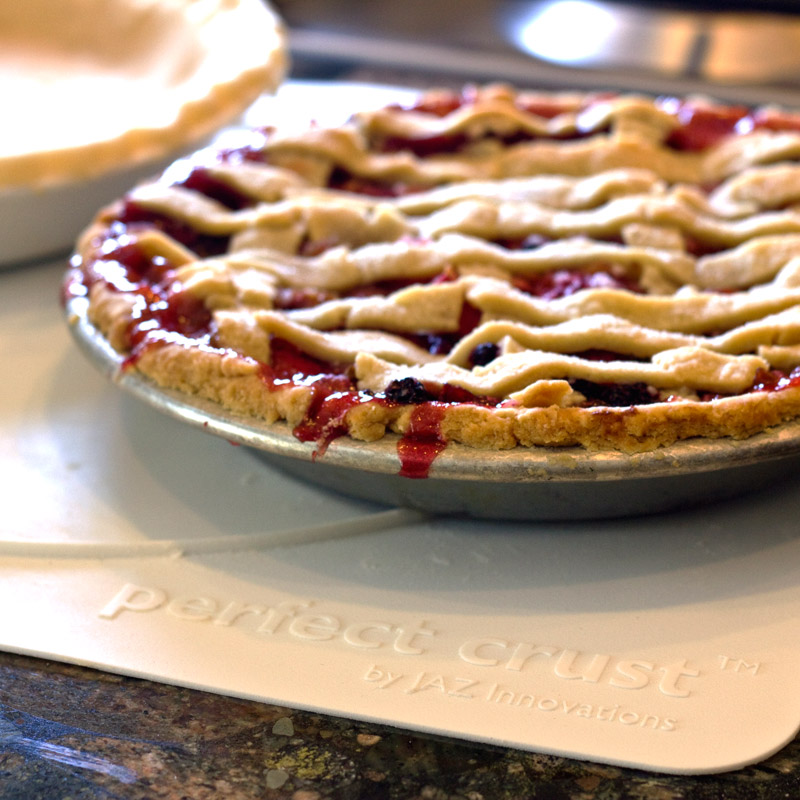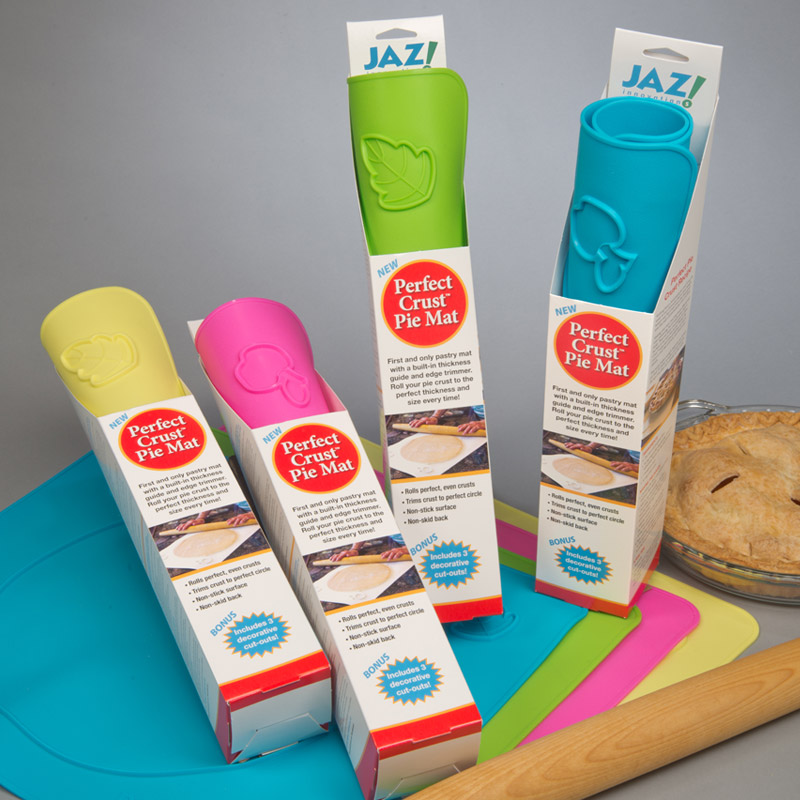 Generously flour the Perfect Crust Pie Mat to help keep dough from sticking.
Place pie dough in center of circle.
Roll dough using a floured rolling pin making sure to alternate directions until pie fills the circle.
Remove any excess dough trimmed by the circle's edge.
Lift the Pie Mat over the pie pan and carefully transfer the pie crust to the pan by rolling the pie mat under to release the crust.
Clean Pie Mat with soap and water.