---
Here's a great recipe for the holiday weekend Palestinian Chicken from @bingingwithbabish. I've wanted to try this since I first saw the episode of Curb.
---
Ingredients
For the chicken
Whole chicken

1 cup yogurt

2 shallots, finely chopped

Lemon zest

Juice of half a lemon

½ tsp cardamom

1 tsp sumac

1 bunch dill, chopped

A few pinches of kosher salt and pepper

A generous drizzle of olive oil
For garlic sauce
2 heads garlic
1 cup canola oil
¼ cup lemon juice
Directions
In a medium bowl, combine yogurt, shallots, lemon zest and juice, cardamom, sumac, dill, salt and pepper, and olive oil. Set aside.
Place raw chicken on cutting board. Using a sharp pair of kitchen shears, cut along each side of the spine. Remove the spine. Snip the breast bone and then crack in half so that the chicken lays flat.
Place chicken into a plastic gallon storage bag. Scoop yogurt marinade into the bag. Seal the bag completely and massage the yogurt marinade into the chicken to ensure it is completely coated.
Place the plastic bag containing the chicken and its yogurt marinade onto a cooking sheet. Refrigerate overnight.
Roast in the oven at 450℉ for 45-55 minutes. This is a really great time to make the garlic sauce.
Remove chicken from the oven and let it rest for at least 10 minutes. The skin should be crispy.
After it is slightly cooled, slice the chicken in half and carve the thigh and drumstick off. Serve with a heaping side of garlic sauce.
For garlic sauce (toum):
Peel and separate the cloves of 2 heads of garlic. Puree the heads in a food processor. Once they are a paste, add ½ cup of the canola oil very slowly.
Add the lemon juice and drizzle the remaining canola oil in very slowly. The mixture should be a thick, spreadable paste. Set aside until ready to use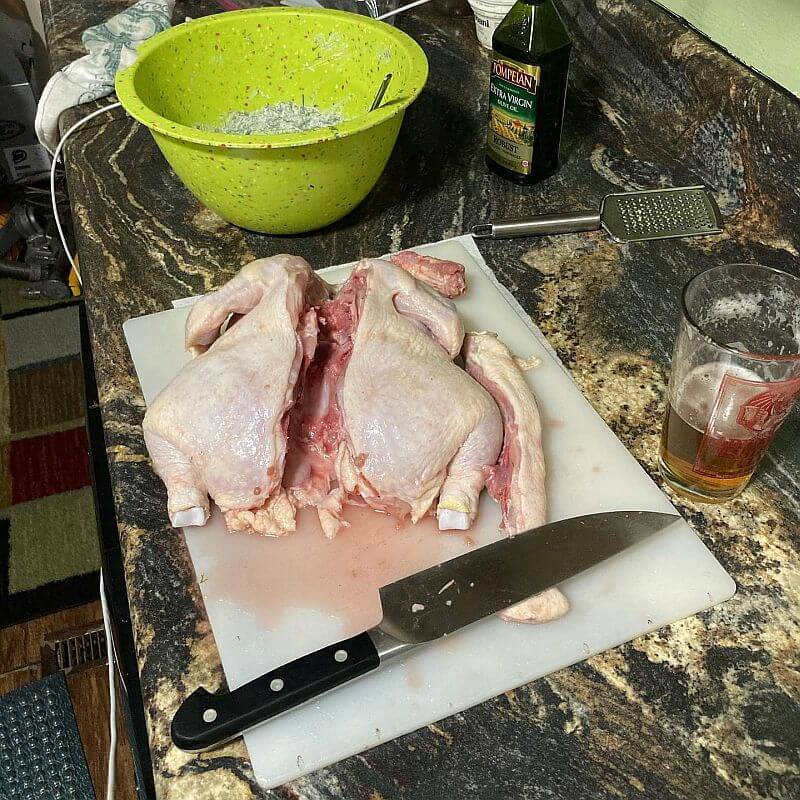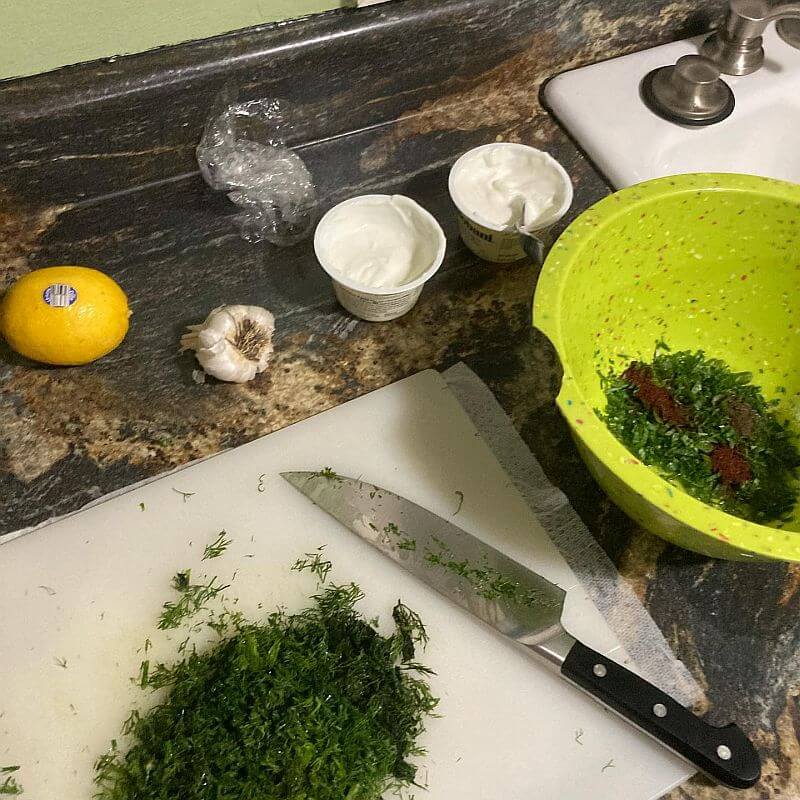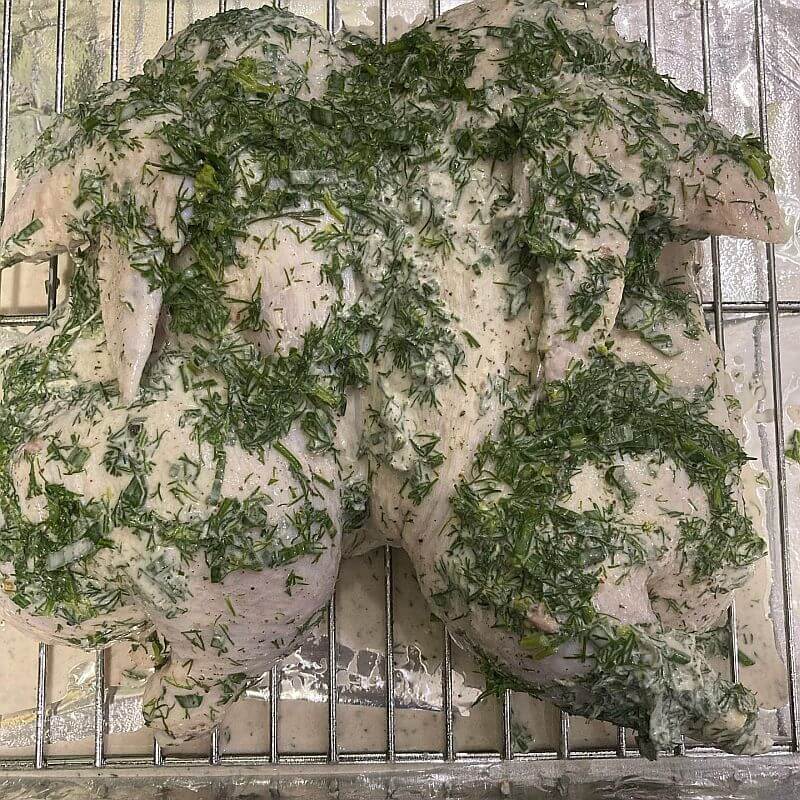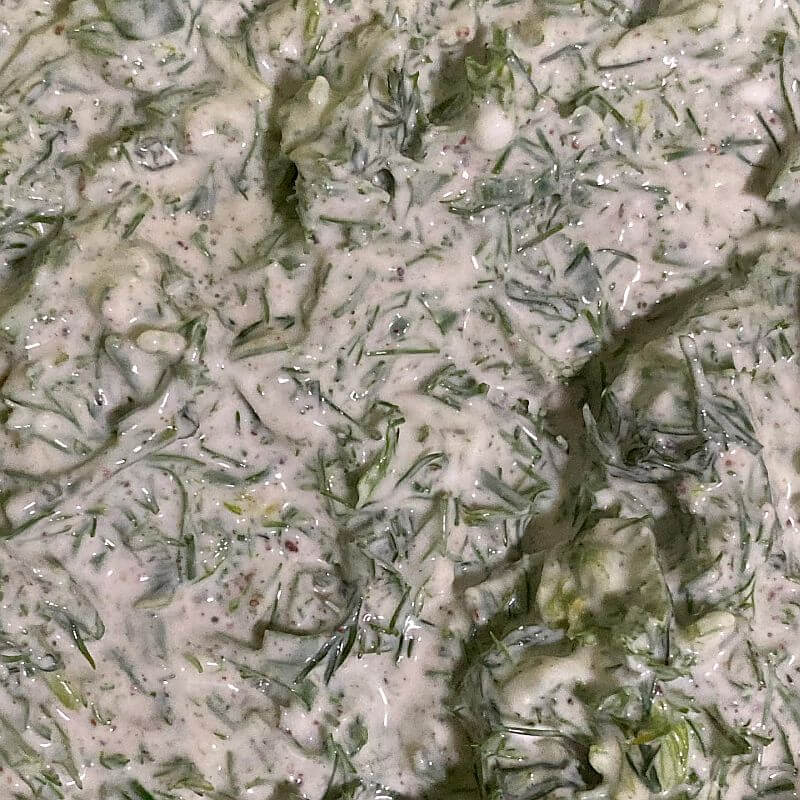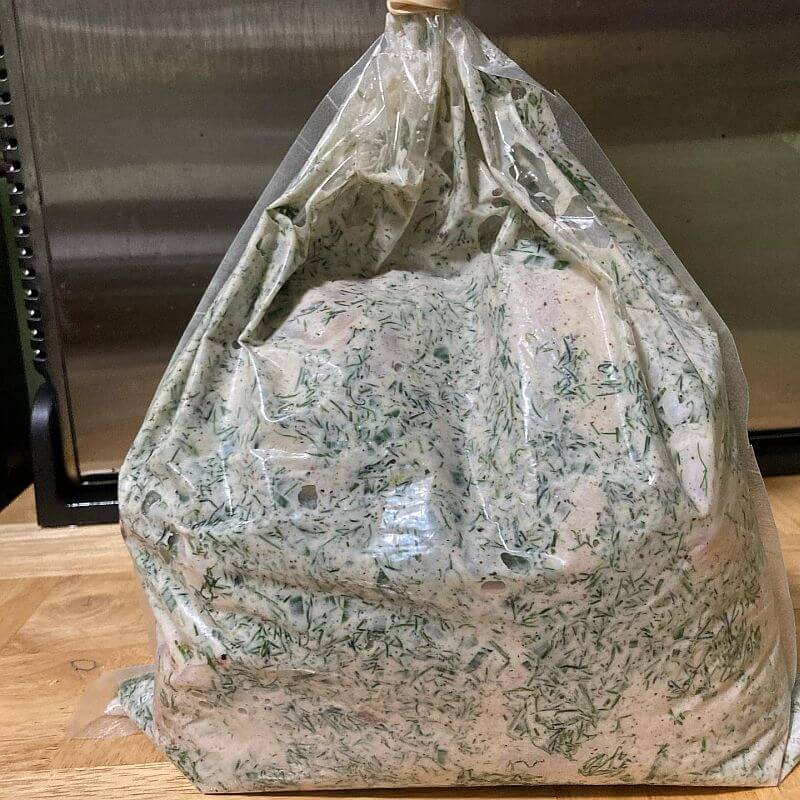 This recipe is from Binging With Babish – check it out!
Check out these Kitchen Tools and Gadgets by JAZ Innovations to make baking easier and more fun!
For protection against accidental oven burns – Oven Rack Guard® Burn Protection
To protect against burns from splattering grease – Splatter Guard Pro™
For the perfect pie crust (and for blind-baking!) – Perfect Crust Pie™ Weight Chain
To roll a perfect pie crust – Perfect Crust™ Pie Mat
To protect against burns from hot lids on pots – Cool Touch™ Lid Handle Covers
For precise kitchen ingredient measuring that's easy & fast – Perfect Measure™ Measuring Cups
Save money by preserving your produce the natural way – Guard/N Fresh™ Produce Saver