Easy Cranberry Apple Pie Recipe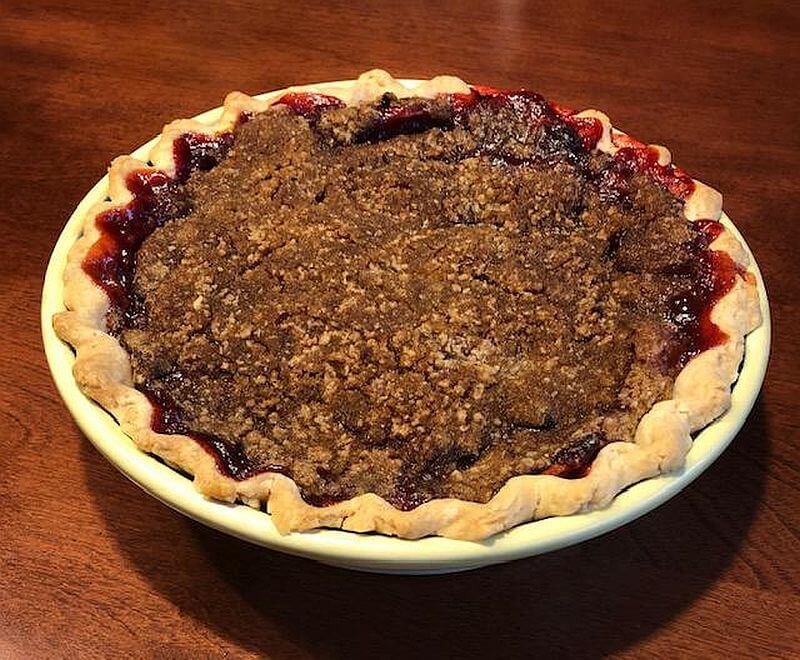 Prep Time: 25 mins
Cook Time: 45 mins
Serves: 6
Here is a great pie for the holidays. It's colorful and full of flavor, not too tart and not too sweet. And easy! Did I forget easy?? So easy! Enjoy!
Ingredients
Crust
Prepare Crust  for a single-crust pie and form a pie shell
Crumb Topping
1/2 Cup Flour
1/2 Cup Brown Sugar
1/4 Cup Butter
Filling
1 Bag Cranberries, washed and sorted
2 Tbsps. Apple Juice or Apple Cider
1 Cup Sugar
1 Cinnamon Stick
1/2 tsp. Ground Allspice
4 to 5 medium Granny Smith, Golden Delicious, or other firm cooking apples
3 Tbsps. Minute Tapioca (for thickening)
Instructions
Crumb Topping
 Use a pastry blender to mix the brown sugar and flour together. Cut the butter into pieces and use the pastry blender to cut the butter into the flour/sugar mixture. Use your fingers to finish mixing the crumb topping. It should have a coarse texture when finished.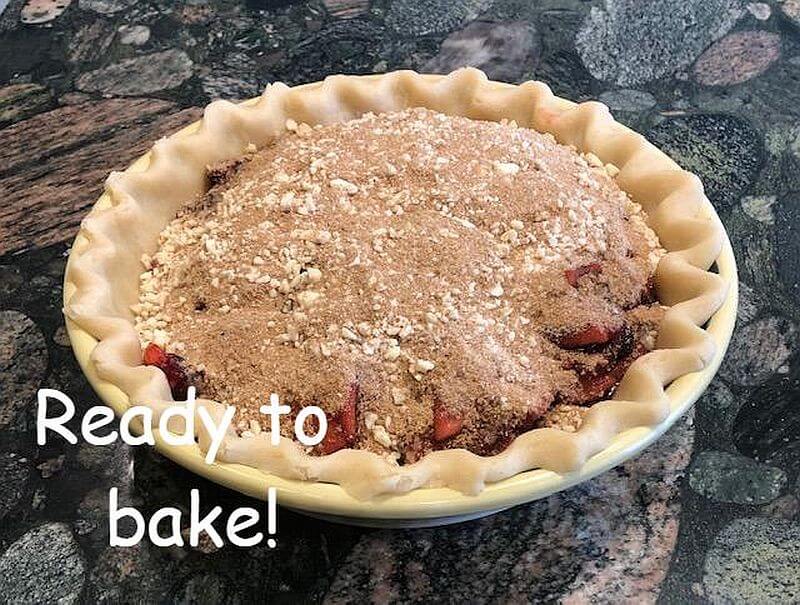 Filling
Add the cranberries, apple juice, sugar, cinnamon stick, and allspice to a large, heavy pot and cook over medium heat until the cranberries burst.
 Peel and core the apples, and slice them into thin wedges. Add the apples to the cranberry mixture and continue cooking until the apples soften.
Mix in the tapioca and cook until tapioca softens.
Add the filling mixture to the unbaked pie shell. (Be sure to remove the cinnamon stick). Heap the crumb topping generously on top of the filling before baking.
Bake at 375 degrees until the crust and crumb topping brown, about 45-50 minutes. Serve warm with a scoop of ice cream, or cold with some whipped cream on the side.
Check out these Kitchen Tools and Gadgets by JAZ Innovations to make baking easier and more fun!
Oven Rack Guard® Burn Protection
Perfect Crust Pie™ Weight Chain
Perfect Measure™ Measuring Cups