---
Quiche is a type of cake or tart generally made with ingredients such as cheese, eggs, some type of meat, seafood and also various vegetables. The term is most recognized with the term Quiche Lorrain, named after the Lorraine region of France. This famous dish is an open pie made from cream, eggs and bacon fat.
Fall is almost here, and that means it's Pie Season.  What better way to celebrate than with a type of Quiche that's also fairly well-known: Spinach Ricotta Quiche. This recipe was based on one from
allrecipes.com
.  The directions called for a pre-baked crust, but I cut the prep-time down a bit by just filling and baking the crust all in one step.  It turned out just fine!  Here's the recipe; some pictures too!  BTW, it was a hit with the fam!!
---
Ingredients
1 tablespoon butter

⅓ cup finely chopped red onion

1 (8 ounces) package fresh spinach

½ (14 ounces) package pastry for 9-inch double-crust pie

4 large eggs

¾ cup whole-milk ricotta cheese

¾ cup heavy cream

⅓ cup grated Parmigiano-Reggiano cheese

1 tablespoon chopped fresh basil

½ teaspoon salt

¼ teaspoon ground black pepper
---
Directions
Preheat oven to 375 degrees.

Prepare pastry for a single-crust pie. Press pie pastry into a pie pan and form a decorative crust.

Melt butter in a skillet over medium heat; add onion and cook for 1 minute.

Add spinach and cook, stirring occasionally, until starting to wilt, about 1 minute.

Cover the skillet and cook for 1 minute more, allowing condensation to build inside the skillet.

Remove from heat, uncover, and stir.

Combine eggs, ricotta cheese, cream, Parmigiano Reggiano cheese, basil, salt, and pepper in a blender or food processor. Blend until smooth.

Spread spinach and onion mixture evenly over the crust.

Pour egg mixture on top.

Bake in the preheated oven until the center of the quiche is set and the top is lightly browned (about 40 minutes).

Allow to stand for 10 minutes before serving.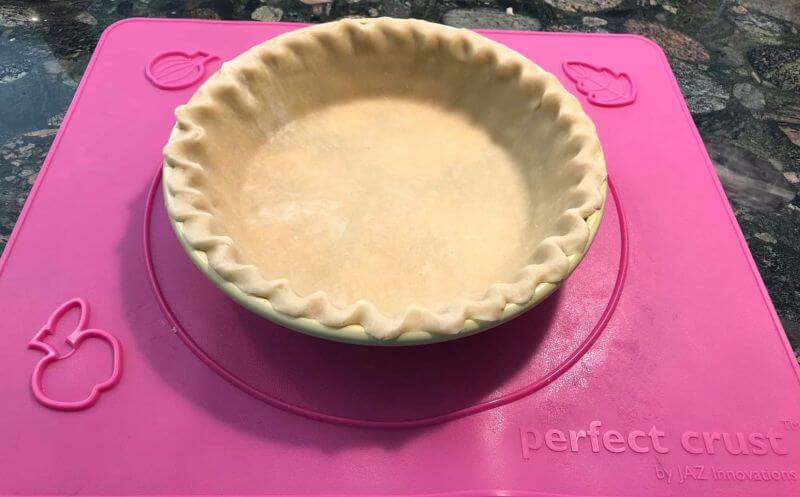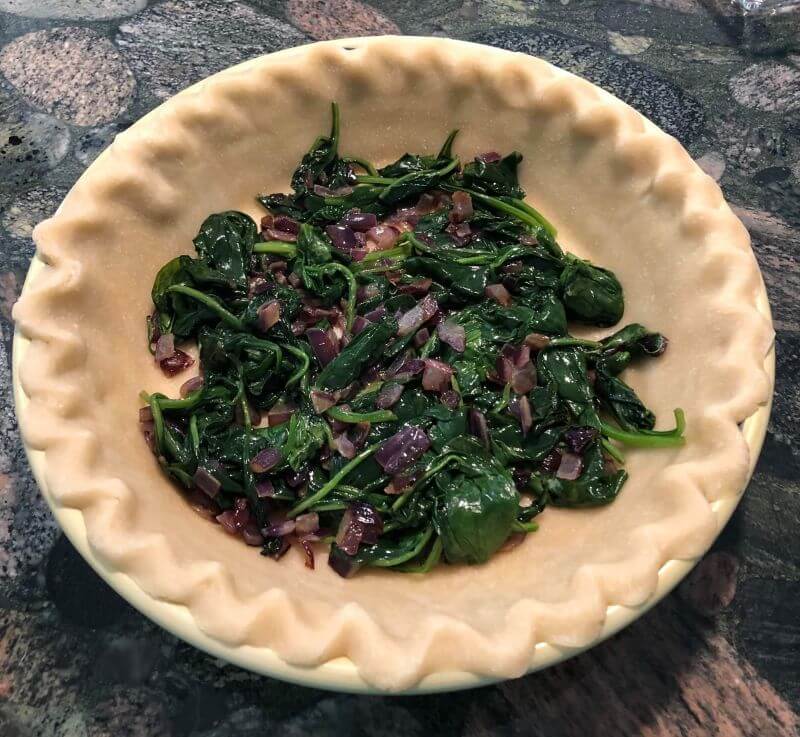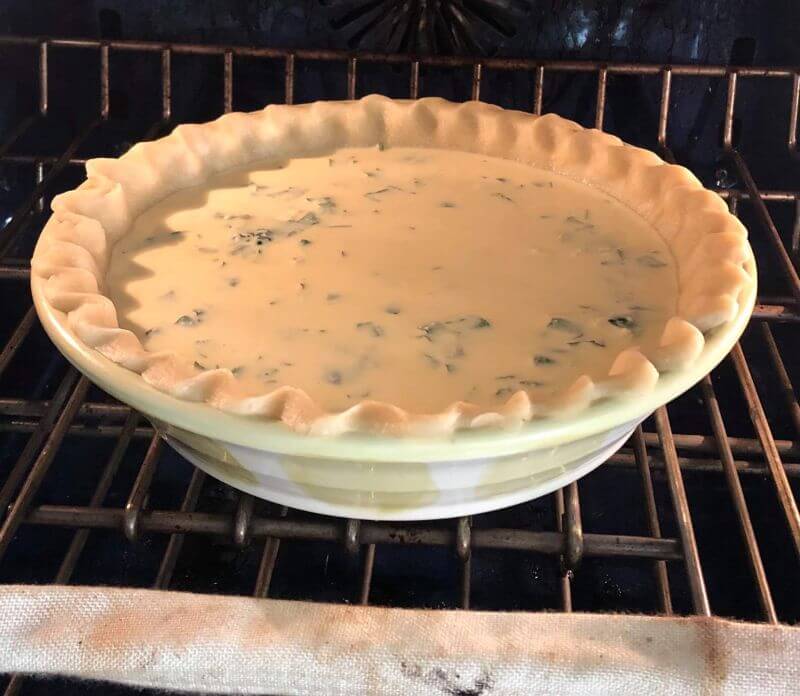 Check out these Kitchen Tools and Gadgets by JAZ Innovations to make baking easier and more fun!
For protection against accidental oven burns – Oven Rack Guard® Burn Protection
To protect against burns from splattering grease – Splatter Guard Pro™
For the perfect pie crust (and for blind-baking!) – Perfect Crust Pie™ Weight Chain
To roll a perfect pie crust – Perfect Crust™ Pie Mat
To protect against burns from hot lids on pots – Cool Touch™ Lid Handle Covers
For precise kitchen ingredient measuring that's easy & fast – Perfect Measure™ Measuring Cups
Save money by preserving your produce the natural way – Guard/N Fresh™ Produce Saver