---
I won a blue ribbon at the Lucas County Fair for this pie. Honest! It's still one of my most requested and favorite pies to make. It's sweet and tart, with a hint of orange and a delightful crumb topping.
---
Ingredients
For The Crumb Topping
1 cup flour
1 cup brown sugar
½ cup (1 stick) of butter
For The Filling
3-4 large rhubarb stalks cut into ½ inch slices
1-pound strawberries, hulled and sliced
1 cup sugar
¼ cup minute tapioca or flour for thickening (I like the tapioca)
2 tsp grated orange zest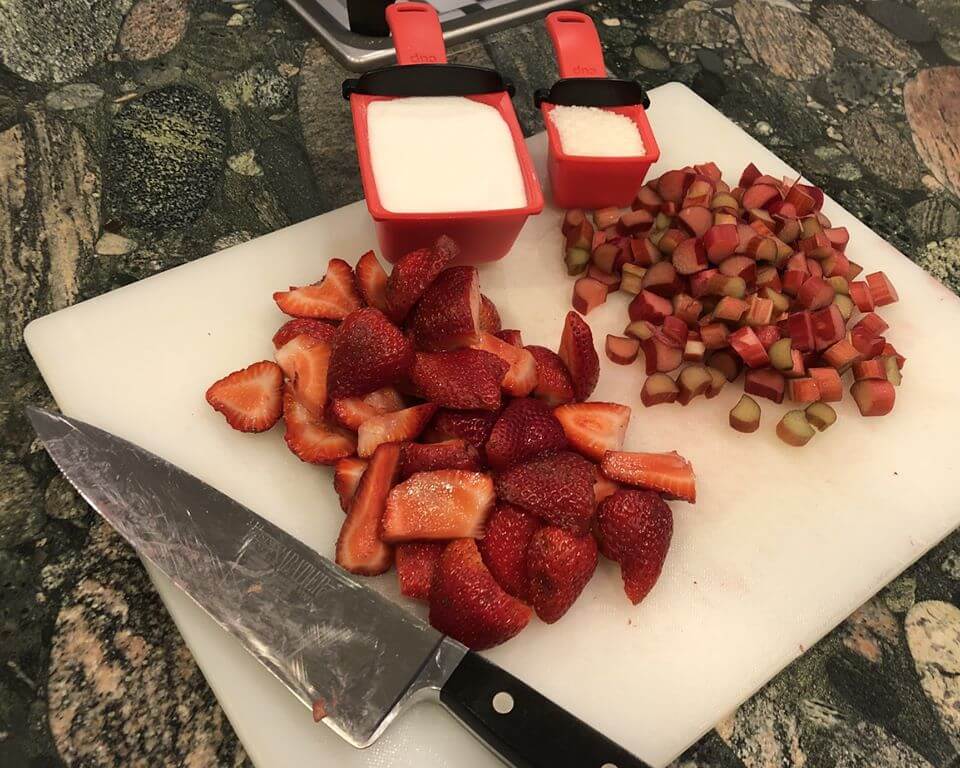 ---
Directions
For Crumb Topping
Add flour and sugar to the food processor and pulse to blend
Add butter in chunks and pulse until butter is in small pieces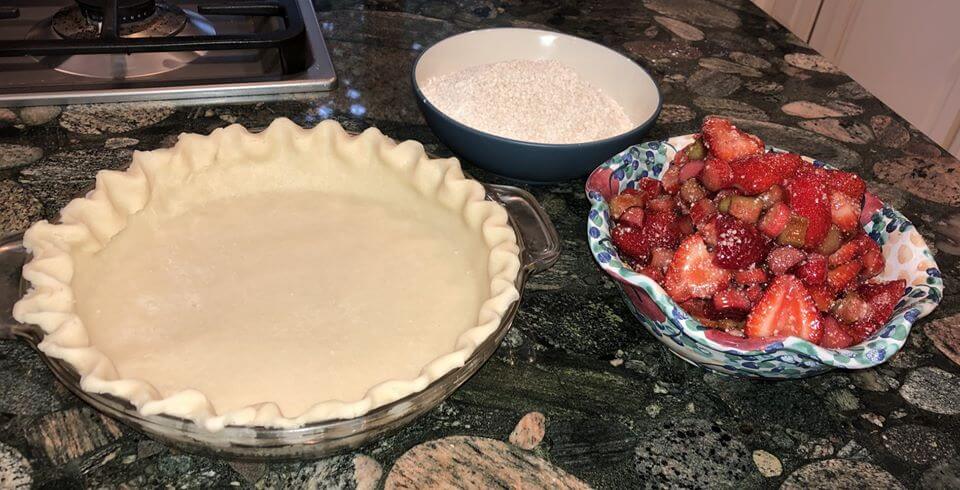 For Filling
Prepare pastry for a single crust pie (link to pie dough recipe page). Place in a pie plate and form a pie shell with a decorative edge.
Mix all filling ingredients together in a large bowl and let stand for about 15 minutes.
Scrape all the filling into the prepared crust.
Top generously with crumb topping.
Bake at 350 degrees until brown and bubbly (about 1-hour).
Cool before serving.
There you have it…my own, personal, award-winning, Strawberry Rhubarb Pie.
Try it and let me know what you think!
---
---
Check out these Kitchen Tools and Gadgets by JAZ Innovations to make baking easier and more fun!
For protection against accidental oven burns – Oven Rack Guard® Burn Protection
To protect against burns from splattering grease – Splatter Guard Pro™
For the perfect pie crust (and for blind-baking!) – Perfect Crust Pie™ Weight Chain
To roll a perfect pie crust – Perfect Crust™ Pie Mat
To protect against burns from hot lids on pots – Cool Touch™ Lid Handle Covers
For precise kitchen ingredient measuring that's easy & fast – Perfect Measure™ Measuring Cups
Save money by preserving your produce the natural way – Guard/N Fresh™ Produce Saver