---
This weekend I made a Chocolate Peanut Butter Soul Pie from a recipe I adapted from The Splendid Table. It's really an easy no-bake pie using a blind-baked pie shell. I've talked about blind-baking before– the Perfect Crust Beaded Pie Weight Chain gives a beautiful flat crust, and mine turned out great!
The filling and topping are both no-bake and set up in the fridge. Here's the recipe!
---
Ingredients
Filling:
• 1 1/4 cups creamy peanut butter
• 1 (8-ounce) package cream cheese, softened
• 1 cup sugar
• 1 3/4 cups chilled heavy cream
• 2 teaspoons vanilla
Topping:
3/4 cup heavy cream
7 ounces semisweet chocolate
---
Directions
Prepare pastry for a one-crust pie. Form a decorative pie shell and blind bake. Allow for it to cool before adding the filling.
Prepare the Filling:
Cream together peanut butter and cream cheese until smooth.
Add sugar and beat well.
In a separate bowl, beat 1 3/4 cups heavy cream and vanilla until soft peaks form.
Fold 1/3 into peanut butter mixture. Then gently fold in the rest of the whipped cream.
Pile filling into cooled crust and refrigerate until chilled completely.
Prepare the Topping:
Bring 3/4 cup heavy cream to a boil in a small saucepan.
Remove from heat. Stir in chocolate until smooth.
Cool until topping begins to thicken, stirring occasionally.
Pour topping over pie and spread evenly.
Chill at least 30 minutes, or until topping is set.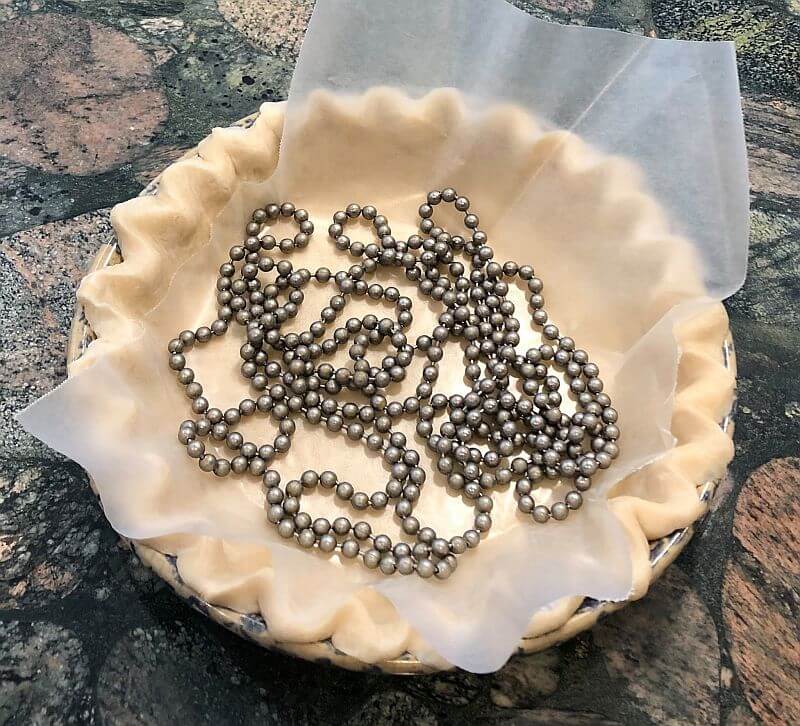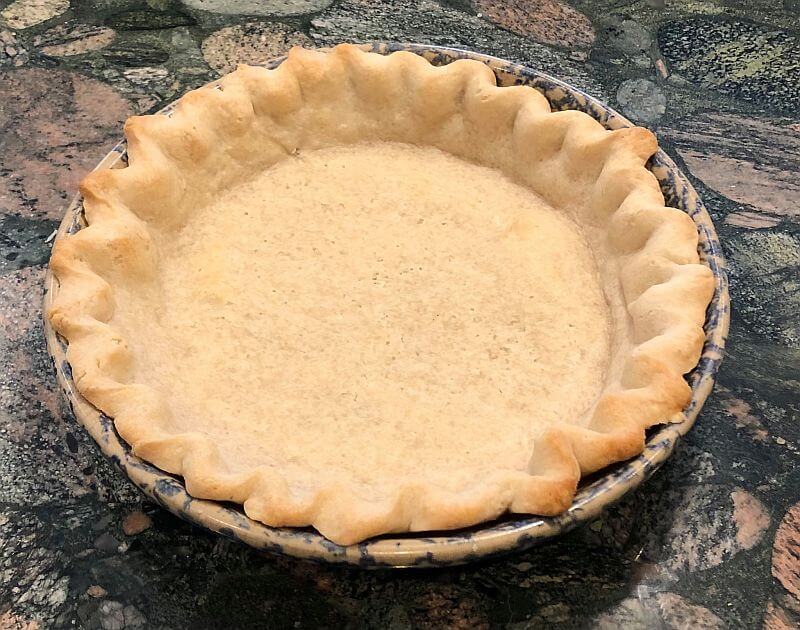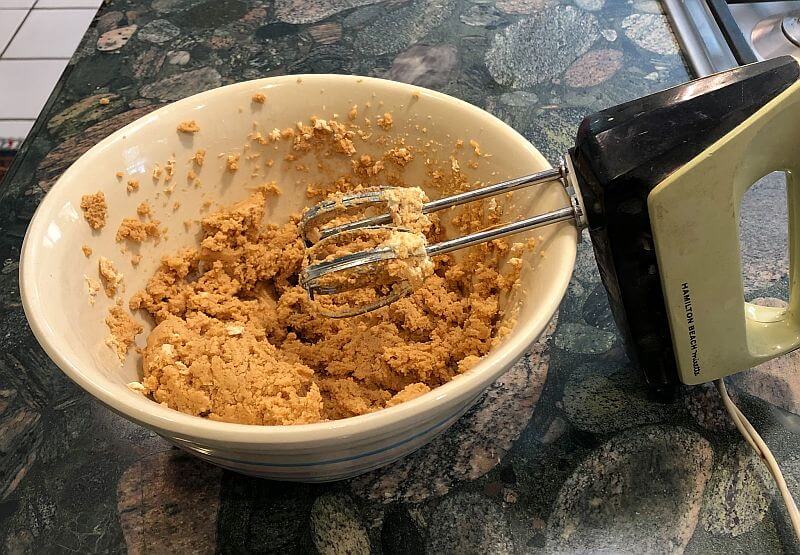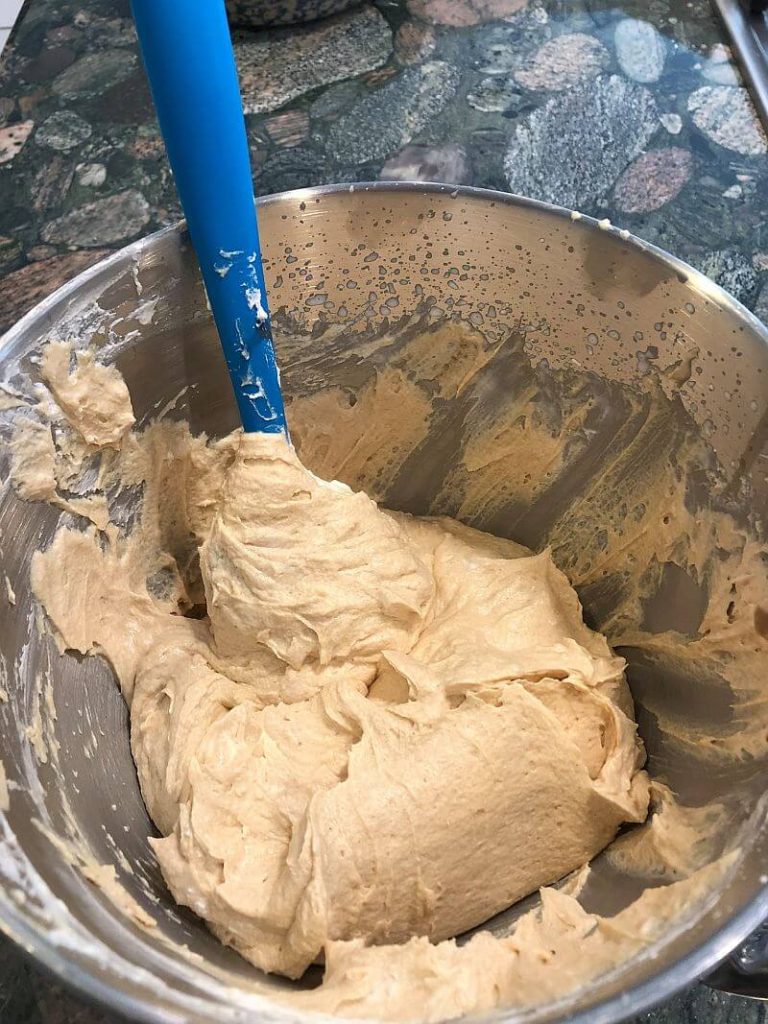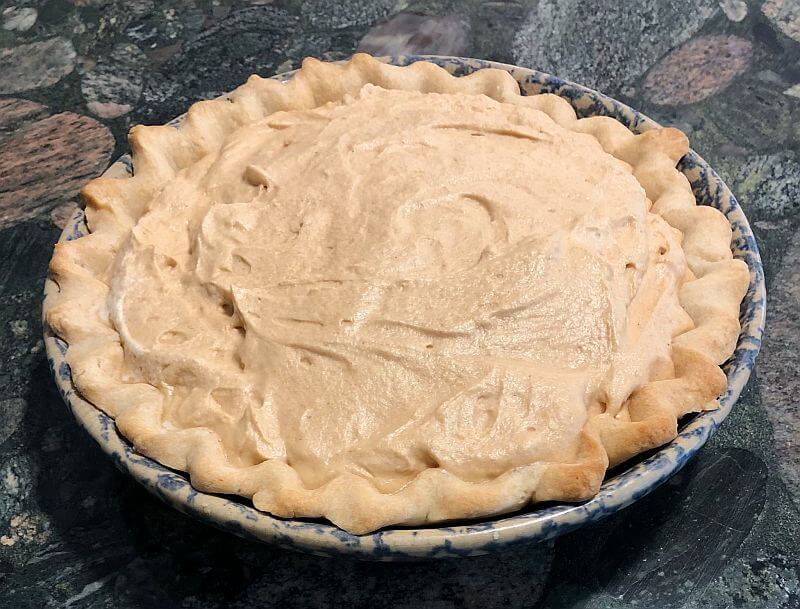 (Adapted from the Splendid Table)
Check out these Kitchen Tools and Gadgets by JAZ Innovations to make baking easier and more fun!
For protection against accidental oven burns – Oven Rack Guard® Burn Protection
To protect against burns from splattering grease – Splatter Guard Pro™
For the perfect pie crust (and for blind-baking!) – Perfect Crust Pie™ Weight Chain
To roll a perfect pie crust – Perfect Crust™ Pie Mat
To protect against burns from hot lids on pots – Cool Touch™ Lid Handle Covers
For precise kitchen ingredient measuring that's easy & fast – Perfect Measure™ Measuring Cups
Save money by preserving your produce the natural way – Guard/N Fresh™ Produce Saver