---
I know this sounds like heresy, but not everything needs to be a pie. Here's a great way to get the taste of fall apples without much effort– Apple Butter Bars. The recipe follows, adapted from Crazy for Crust (https://www.crazyforcrust.com). I cut down the sugar to 1/2 cup because
apple butter
is concentrated sweetness, and I added a half-teaspoon of Allspice because– hey, I like Allspice! I also left out the nuts (personal choice). Be sure to choose a good brand of
apple butter
, preferably from a local farm stand near you. Enjoy!
---
Ingredients
FOR THE CRUST & CRUMBLE:
1 cup unsalted butter softened

3 cups all-purpose flour

3/4 cup granulated sugar

1/4 teaspoon salt

2 teaspoons cinnamon
FOR THE FILLING:
 1 1/2 cups Apple Butter about 12 ounces
1/2 cup walnuts chopped (optional)
---
Directions
Preheat oven to 350°. Line a 9×13" pan with foil and spray with cooking spray.

Make the crust & crumble: add butter, flour, sugar, salt, and cinnamon to a large bowl.

Mix with a hand mixer until it becomes crumbly. (You may need to use your fingers to break up any larger chunks of butter.)

Press into half into the bottom of the prepared pan.

Bake for 10 minutes.

Remove crust from the oven.

Spread the apple butter over the crust in an even layer.

Sprinkle with walnuts (if desired). Sprinkle the topping evenly over the filling and press gently to compact.

Bake for an additional 20-25 minutes, until topping starts to turn golden.

Cool completely before removing from pan.

Cut into squares and enjoy!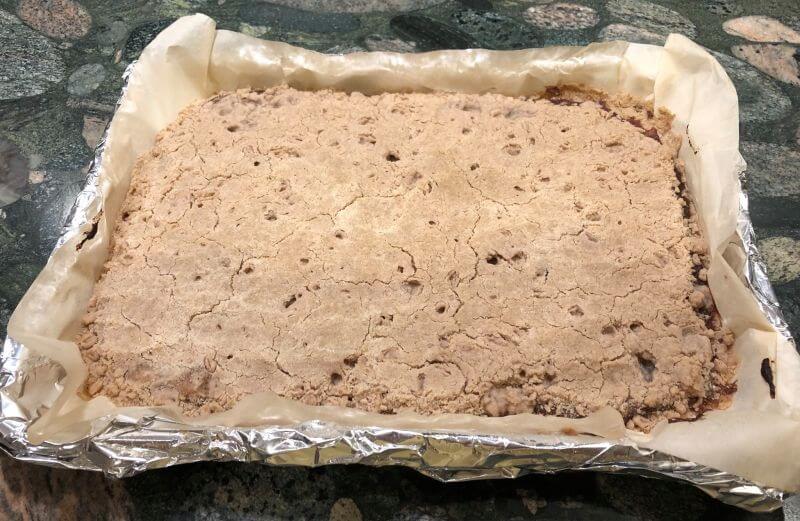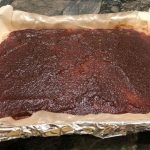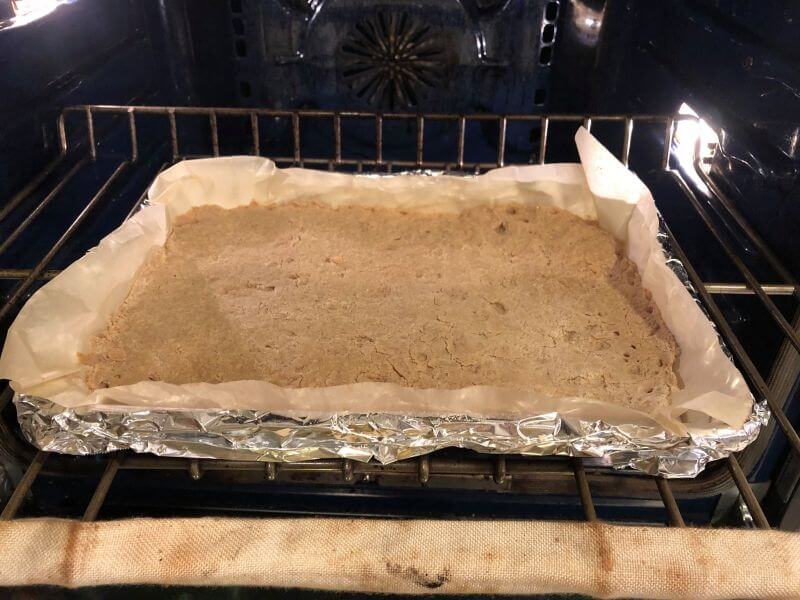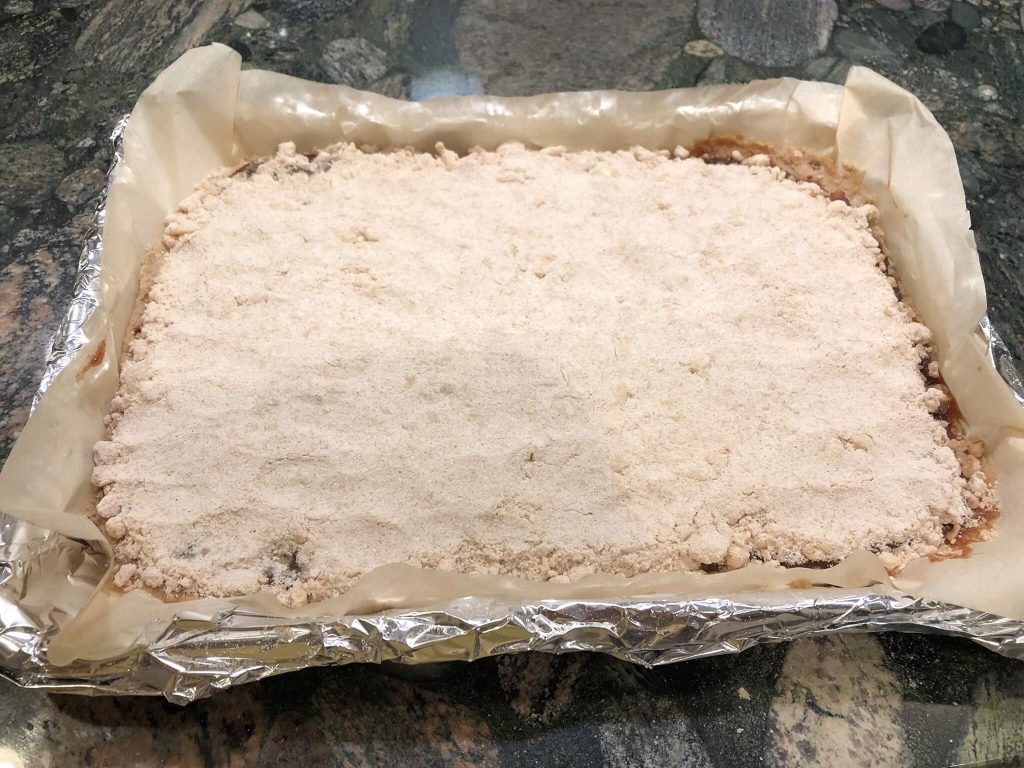 There you have a simple recipe for Apple Butter Bars! And now you have some homemade snacks for home and you can also pack these up for the kids to take to school or on trips in the car. Much better than those snacks that are loaded with preservatives. Much healthier and a lot less expensive than the prepackaged, store-bought snacks!
(Adapted from Crazy for Crust (https://www.crazyforcrust.com)
And for safety in the kitchen, check out the Oven Rack Guard we use whenever we use the even (listed below),
Check out these Kitchen Tools and Gadgets by JAZ Innovations to make baking easier and more fun!
For protection against accidental oven burns – Oven Rack Guard® Burn Protection
To protect against burns from splattering grease – Splatter Guard Pro™
For the perfect pie crust (and for blind-baking!) – Perfect Crust Pie™ Weight Chain
To roll a perfect pie crust – Perfect Crust™ Pie Mat
To protect against burns from hot lids on pots – Cool Touch™ Lid Handle Covers
For precise kitchen ingredient measuring that's easy & fast – Perfect Measure™ Measuring Cups
Save money by preserving your produce the natural way – Guard/N Fresh™ Produce Saver