---
Another rainy fall weekend, so I made cookies; Spiced Pumpkin Cookies to be exact.
I adapted this recipe from All Recipes.  Here's what I did differently:
I reduced the sugar to one cup
Increased the spices to full teaspoons
I skipped the icing (didn't need it).
Adjust it to your taste and you can reduce a few calories, as well. Here's the recipe.
---
Ingredients
2 ½ cups all-purpose flour
1 teaspoon baking powder
1 teaspoon baking soda
2 teaspoons ground cinnamon
 ½ teaspoon ground nutmeg
½ teaspoon ground cloves
½ teaspoon salt
½ cup butter (softened)
1 ½ cups white sugar
1 cup canned pumpkin puree
1 egg
1 teaspoon vanilla extract
2 cups confectioners' sugar
3 tablespoons milk
1 tablespoon melted butter
1 teaspoon vanilla extract
---
Directions
In a medium bowl, cream together the 1/2 cup of butter and white sugar.
Add pumpkin, egg, and 1 teaspoon vanilla to butter mixture, and beat until creamy.
Mix in dry ingredients. Drop on cookie sheet by tablespoonfuls; flatten slightly.
Bake for 15 to 20 minutes in the preheated oven.
Cool cookies, then drizzle glaze with fork.
To Make Glaze:
Combine confectioners' sugar, milk, 1 tablespoon melted butter, and 1 teaspoon vanilla.
Add milk as needed, to achieve drizzling consistency.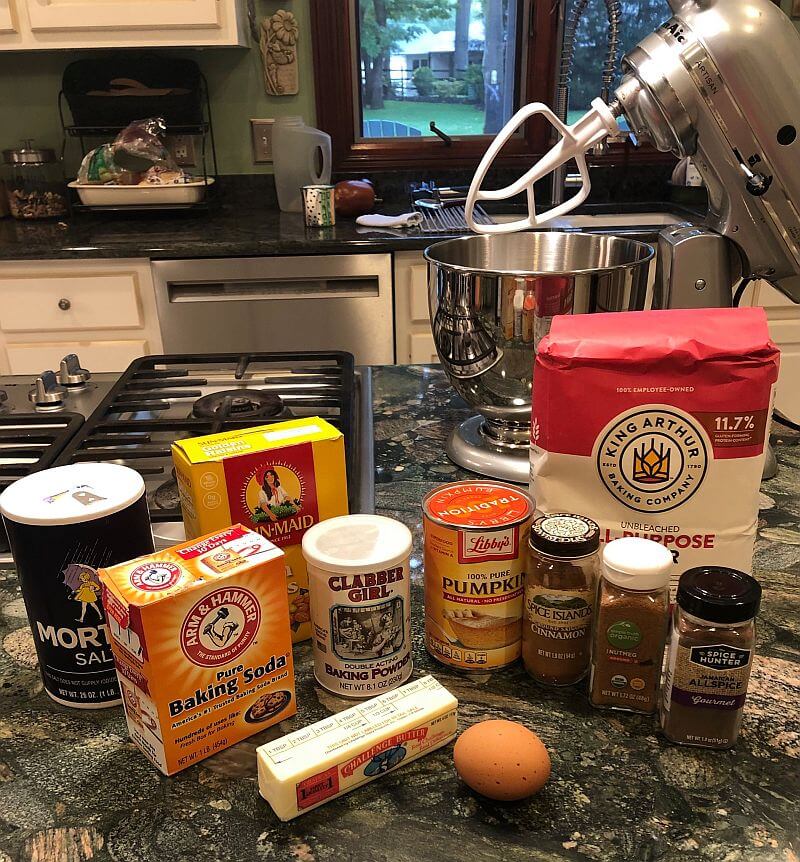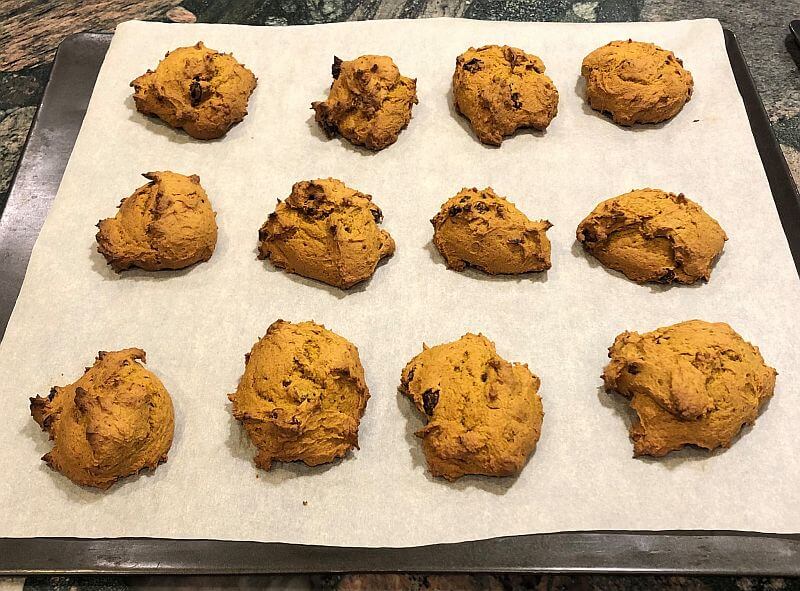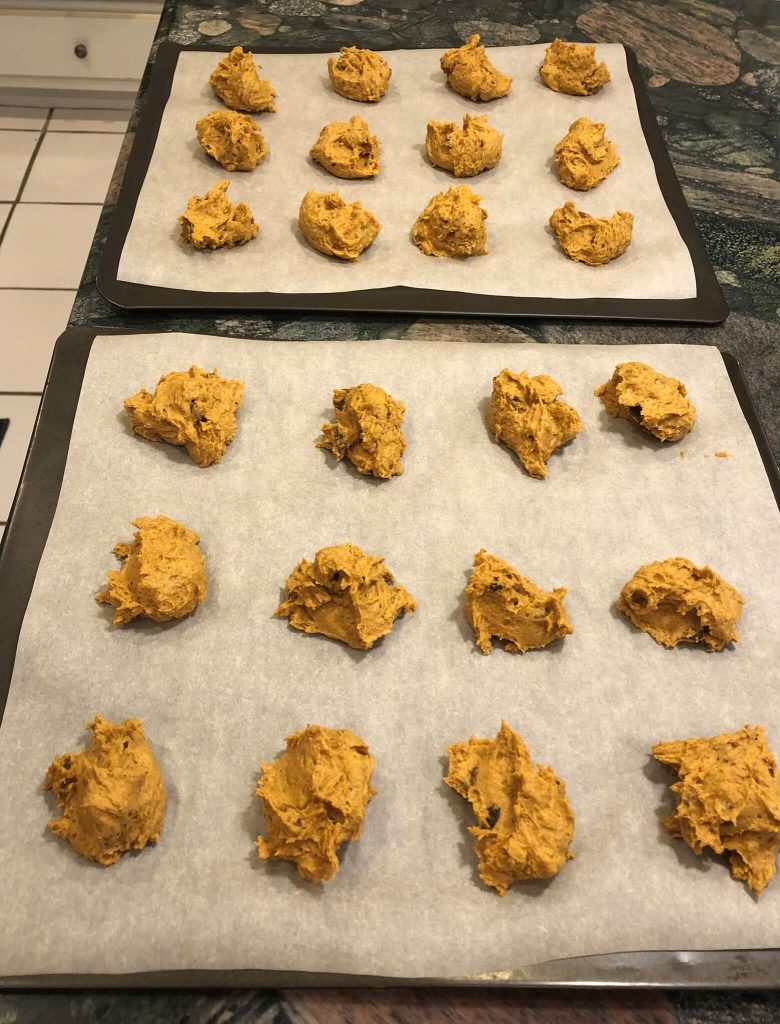 (adapted from AllRecipes)
Check out these Kitchen Tools and Gadgets by JAZ Innovations to make baking easier and more fun!
For protection against accidental oven burns – Oven Rack Guard® Burn Protection
To protect against burns from splattering grease – Splatter Guard Pro™
For the perfect pie crust (and for blind-baking!) – Perfect Crust Pie™ Weight Chain
To roll a perfect pie crust – Perfect Crust™ Pie Mat
To protect against burns from hot lids on pots – Cool Touch™ Lid Handle Covers
For precise kitchen ingredient measuring that's easy & fast – Perfect Measure™ Measuring Cups
Save money by preserving your produce the natural way – Guard/N Fresh™ Produce Saver