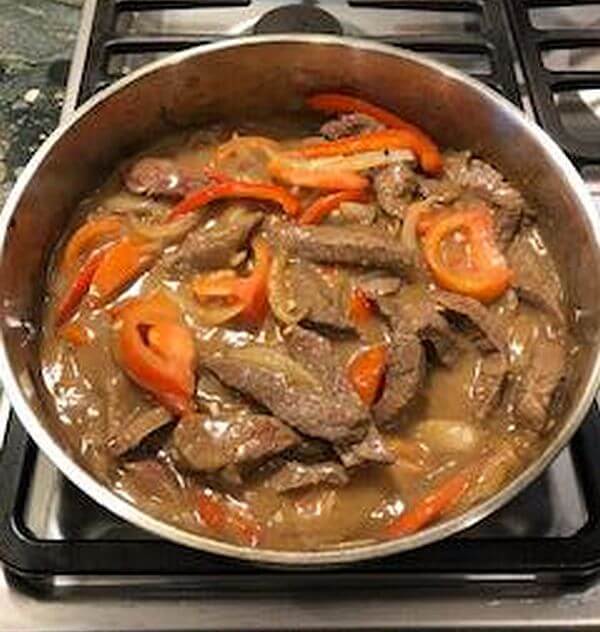 ---
For a quick and easy summer, week-day meal try this Pepper Steak Stir Fry. This was adapted from
Dinner at the Zoo
.
For fewer calories, I reduced the sugar by 1/2. (Or you can even leave it out completely. Some people feel it's actually more savory than sweet that way!)
I also replaced green peppers with other color peppers: red, orange or yellow peppers. Get creative and use whichever you like to suit your taste and to change-up the color of the dish!
(And don't forget to use your
Splatter Guard Pro
to cut down on clean-up!)
---
Ingredients (Reduced Calorie Pepper Steak Stire Fry)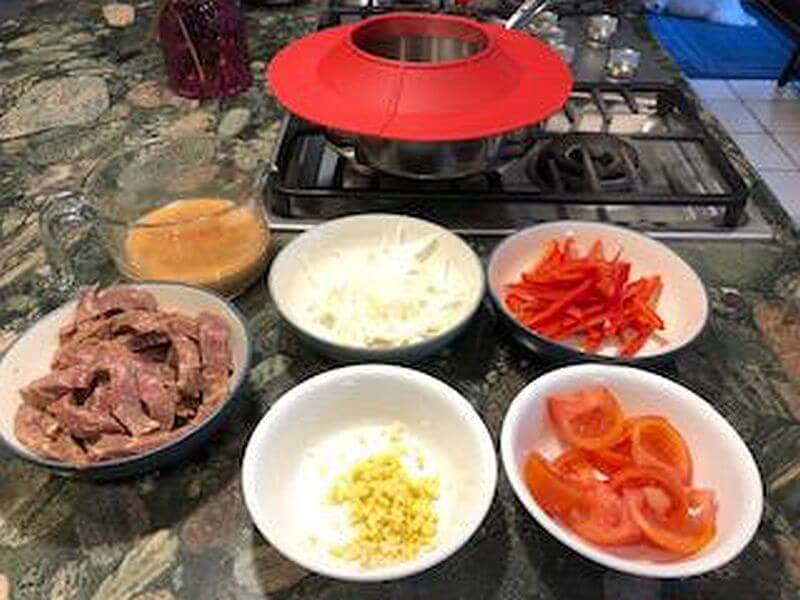 1 tablespoon vegetable oil divided use
1 red bell pepper cored, seeded and cut into strips
1 sweet onion, cut into strips
1 1/4 pounds flank steak thinly sliced
2 teaspoons minced garlic
1 teaspoon minced ginger
Salt and pepper to taste
1 tsp sugar
1/4 cup soy sauce
1 1/2 tablespoons cornstarch
---
Directions
Heat 1 teaspoon of the vegetable oil over medium-high heat in a large pan.
Add the peppers and onions and cook for 3-4 minutes or until just tender. Remove from the pan and place on a plate.
Add the remaining oil to the pan. Season the flank steak with salt and pepper to taste.

Increase heat to high. Add the steak to the pan and cook for 5-6 minutes or until lightly browned.

Add the garlic and ginger, then cook for 30 seconds.
Place the peppers and onions back in the pan with the steak.
In a small bowl, whisk together the soy sauce, sugar, 1/4 cup water and cornstarch.
Pour the sauce over the steak mixture and bring to a simmer.
Cook for 2-3 minutes or until sauce has just thickened, then serve.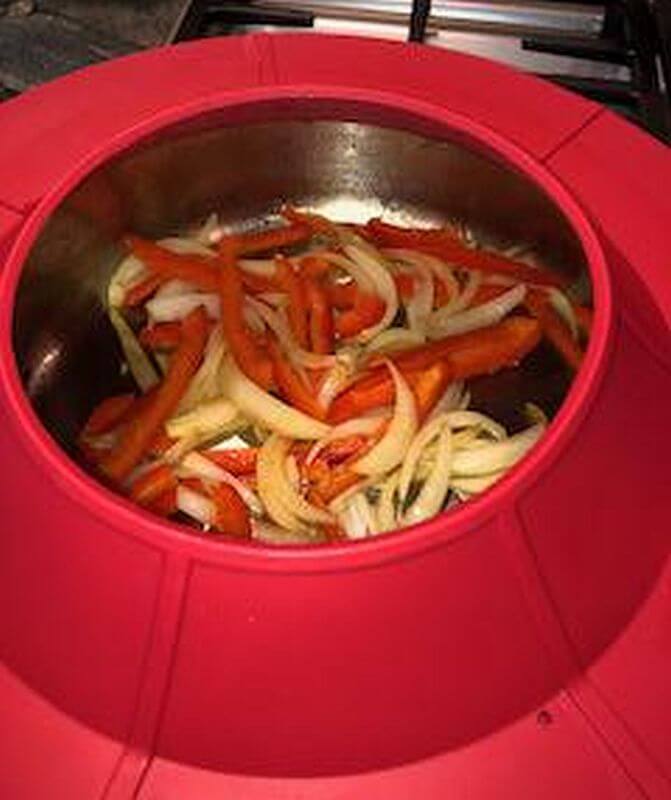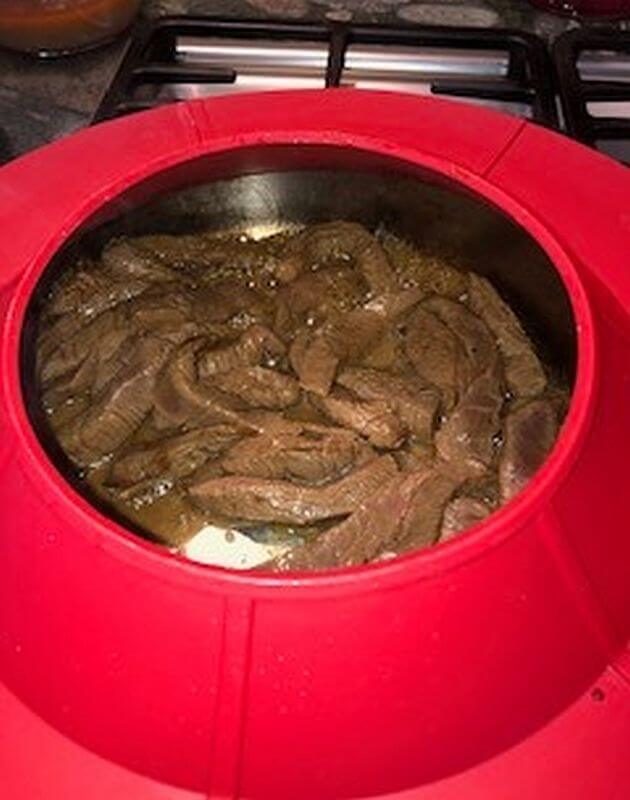 Check out these Kitchen Tools and Gadgets by JAZ Innovations to make baking easier and more fun!
For protection against accidental oven burns – Oven Rack Guard® Burn Protection
To protect against burns from splattering grease – Splatter Guard Pro™
For the perfect pie crust (and for blind-baking!) – Perfect Crust Pie™ Weight Chain
To roll a perfect pie crust – Perfect Crust™ Pie Mat
To protect against burns from hot lids on pots – Cool Touch™ Lid Handle Covers
For precise kitchen ingredient measuring that's easy & fast – Perfect Measure™ Measuring Cups
Save money by preserving your produce the natural way – Guard/N Fresh™ Produce Saver