---
Here's a great chicken dinner for any time of the year: Chicken Schnitzel. It's basically pan-fried chicken that's been pounded thin so it cooks fast and crispy. There are a million recipes. Here's mine. Enjoy!
---
Ingredients
1 lb. boneless, skinless chicken breast
¾ cup breadcrumbs
¼ cup cornflake crumbs
Seasoning Salt to taste (about 1 tsp)
2 tsp Tarragon
Flour (for coating chicken)
2 eggs
2 Tbsp. water
Oil for frying
---
Directions
Pound the chicken breasts to a uniform ¼ inch thickness
Mix breadcrumbs, cornflake crumbs, season salt and tarragon together in the first bowl
Add flour to the second bowl
Mix eggs and water together in a third bowl to make the egg wash
Dredge the chicken first in flour, then egg wash, then in seasoned breadcrumbs
Fry breaded schnitzel pieces until crispy brown, then turn and fry the other side.
Remove to plate and serve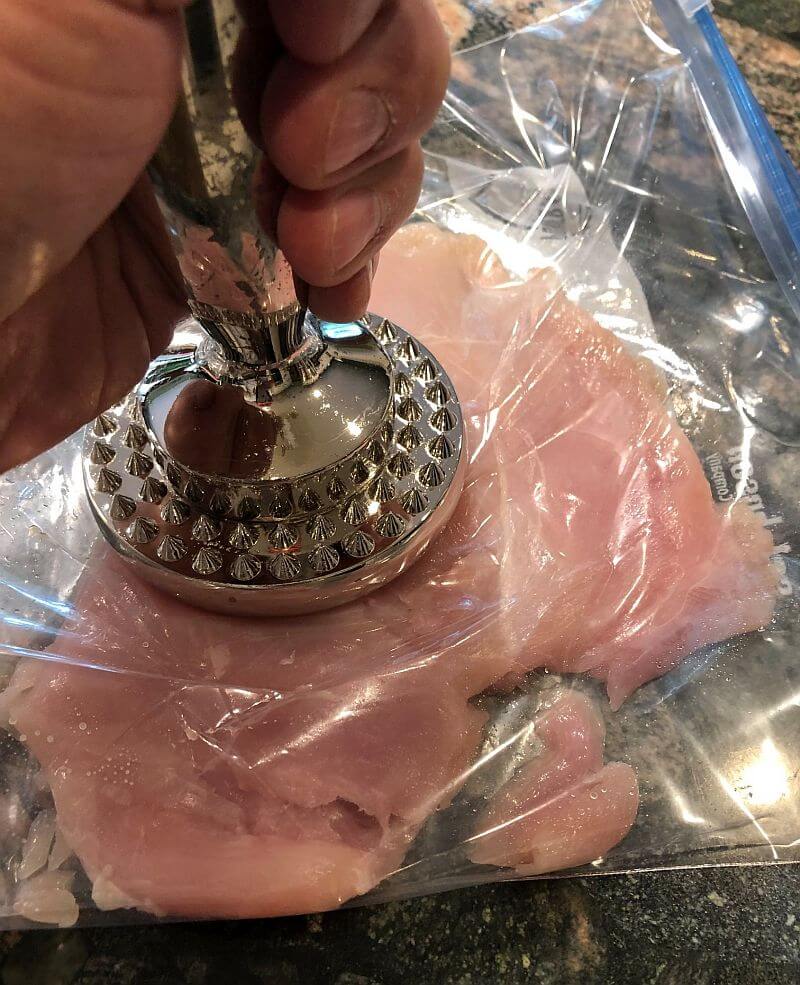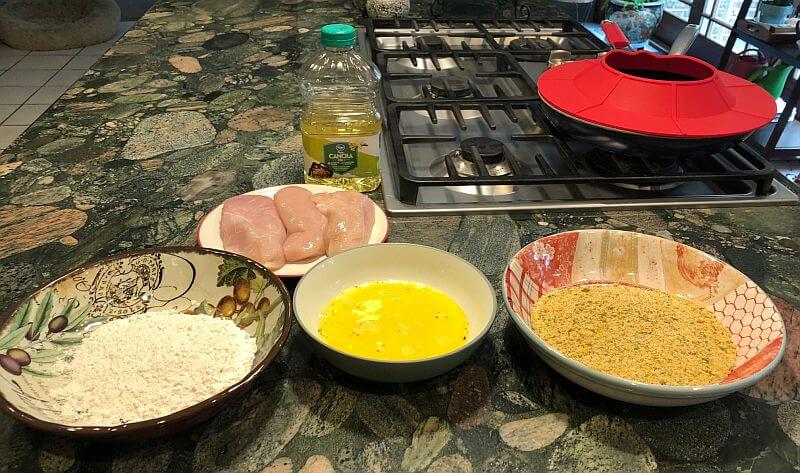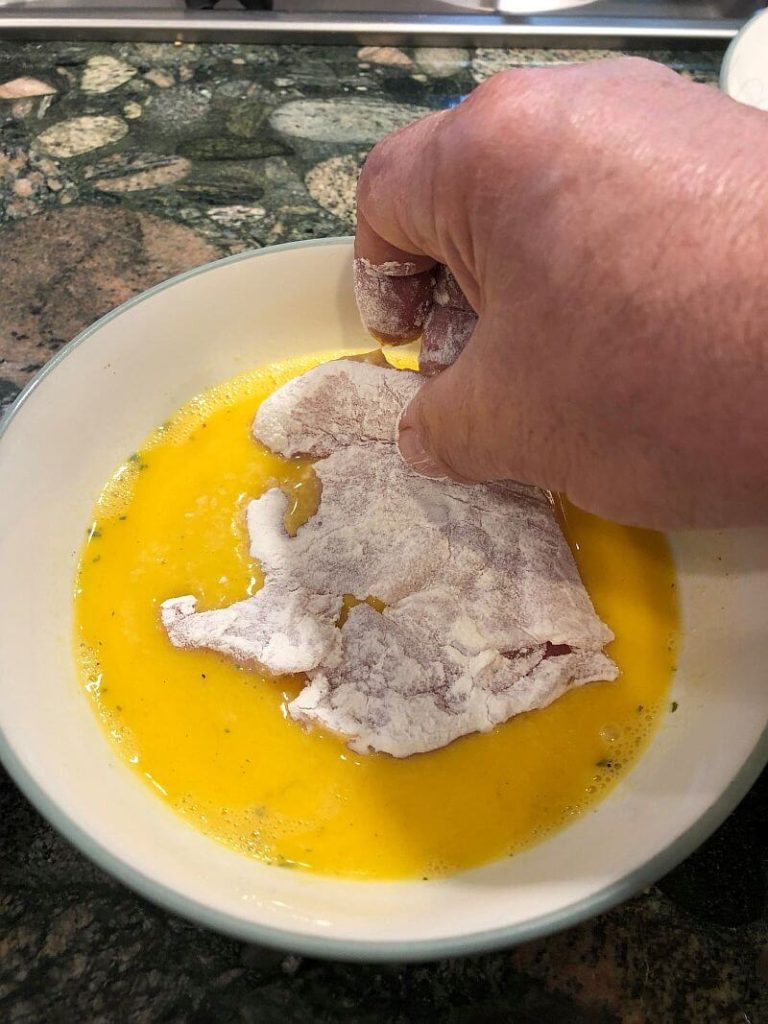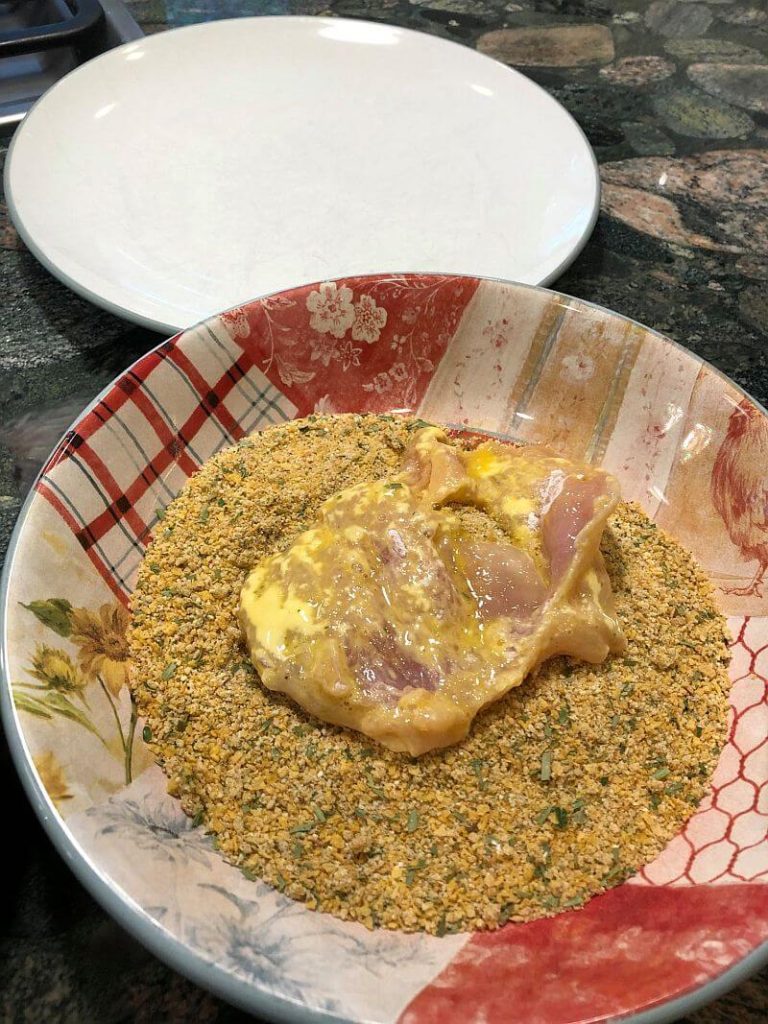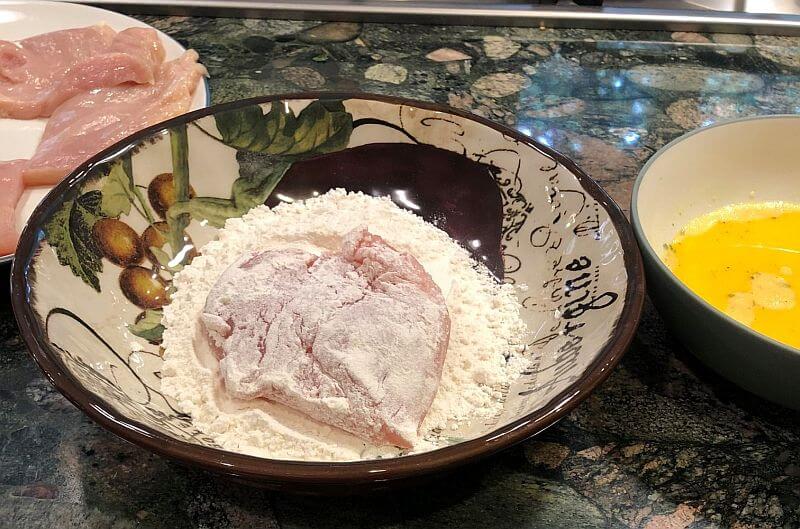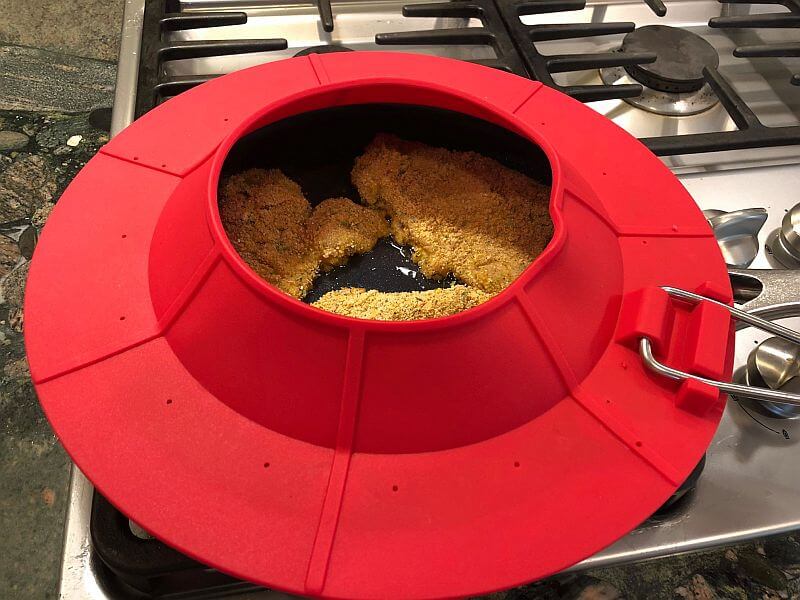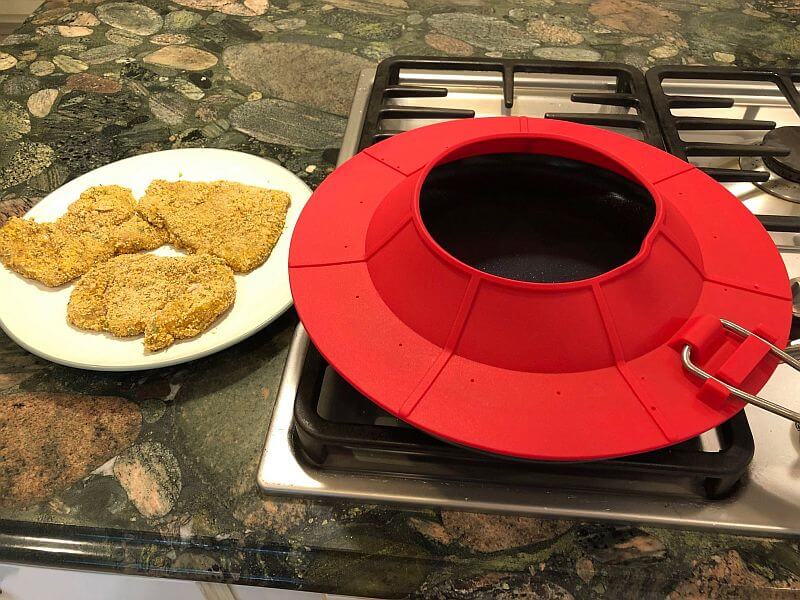 Check out these Kitchen Tools and Gadgets by JAZ Innovations to make baking easier and more fun!
For protection against accidental oven burns – Oven Rack Guard® Burn Protection
To protect against burns from splattering grease – Splatter Guard Pro™
For the perfect pie crust (and for blind-baking!) – Perfect Crust Pie™ Weight Chain
To roll a perfect pie crust – Perfect Crust™ Pie Mat
To protect against burns from hot lids on pots – Cool Touch™ Lid Handle Covers
For precise kitchen ingredient measuring that's easy & fast – Perfect Measure™ Measuring Cups
Save money by preserving your produce the natural way – Guard/N Fresh™ Produce Saver