The Oven Rack Guards That Provide Serious Burn Protection
How many times have you reached into your oven and accidentally brushed your arm against a hot oven rack? Of course, it makes sense to slide the rack out of the but it's easy to get distracted and forget.
If you have elderly or handicapped people in your home, safety must be a priority. And kids curious about what's for dinner, may to sneak a peek inside the oven while it's still on. There are many different things to watch for, especially in a busy home. Why take a chance with oven safety?
What Are Oven Rack Guards?
These are specially made liners that fit over the front edges of your oven rack to protect you or anyone in your home from accidentally touching or brushing against a hot oven rack.
Our oven rack protectors are made from Nomex fabric, which was originally developed to protect firefighters from the heat of flames. This unique material protects by slowing the transfer of heat.
Unlike other kitchen products the original, Oven Rack Guard® by JAZ Innovations is a full 18 inches long so that more of the edge of each rack is covered. Installation is easy, just use the secure snaps. And they are safe for you to leave them in the oven. And when you want to clean them, just unsnap and toss them in the wash. Safe, convenient, easy to use and they're affordable, too! Protect your family against oven rack burns with the Oven Rack Guard® Serious Burn Protection from JAZ Innovations!
Superior Safety In Your Kitchen
Fits all standard oven racks.
Massive 18" in length so it covers more of your oven rack
Heat Resistant – Safe up to 500⁰F/260⁰C.
Easy to install. Snap them on and unsnap to remove.
Convenient to use. They're even safe to keep in your oven between uses.
Easy to clean.  Machine washable (just tumble dry on low).
One oven guard per package.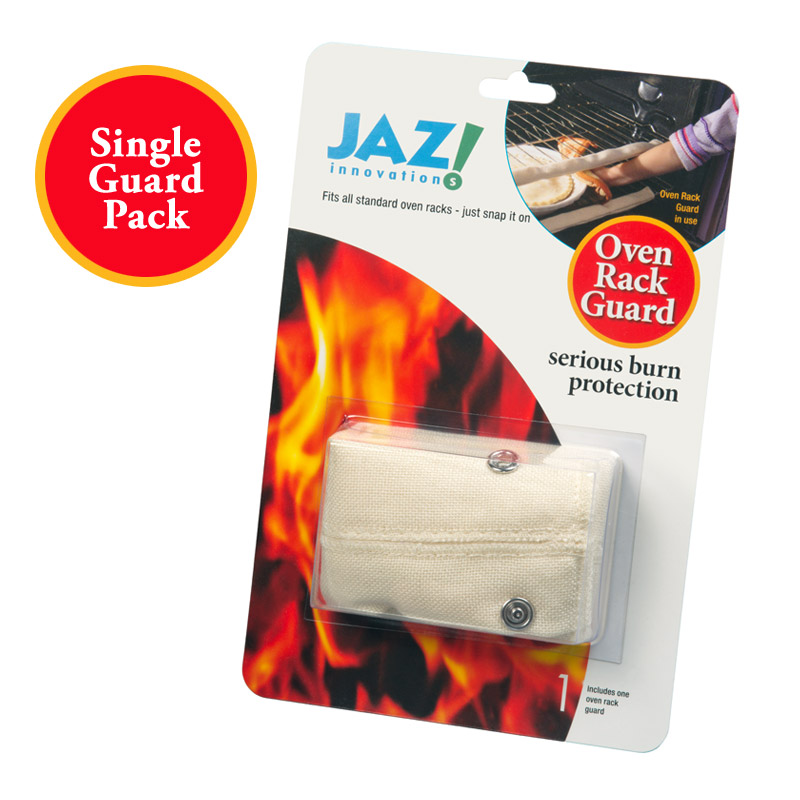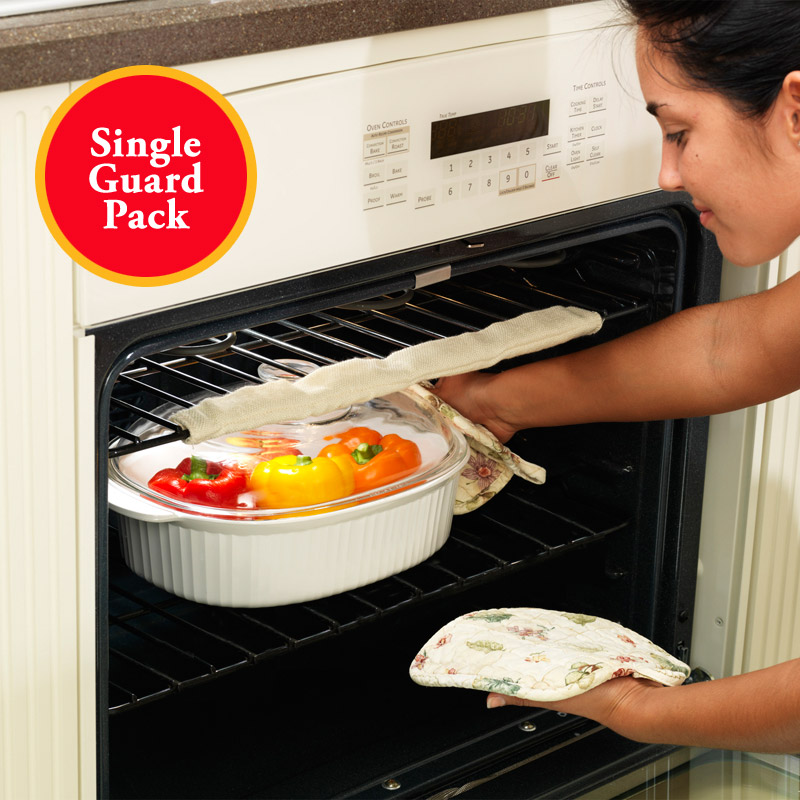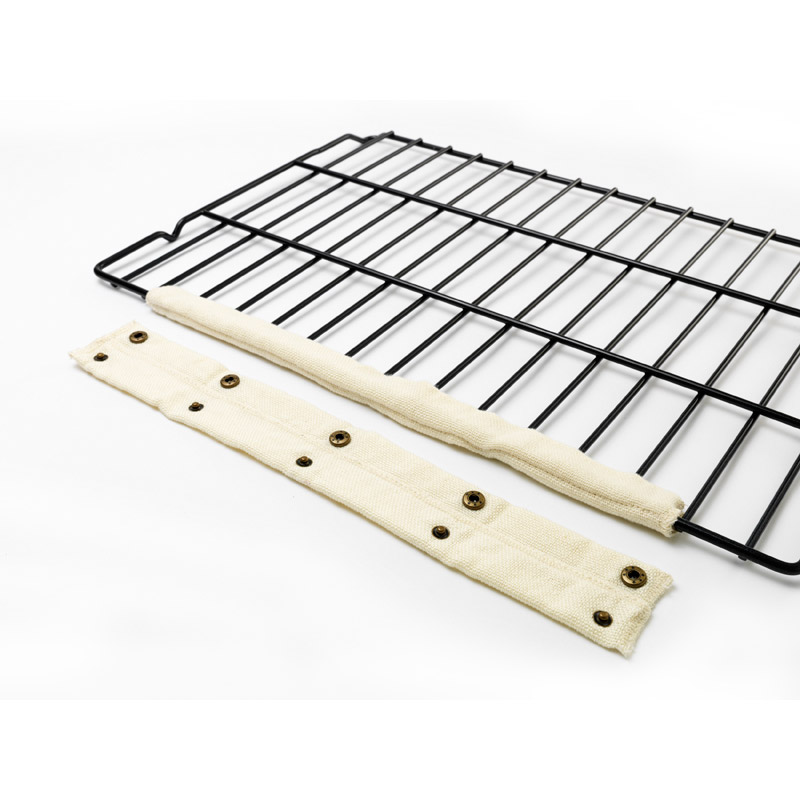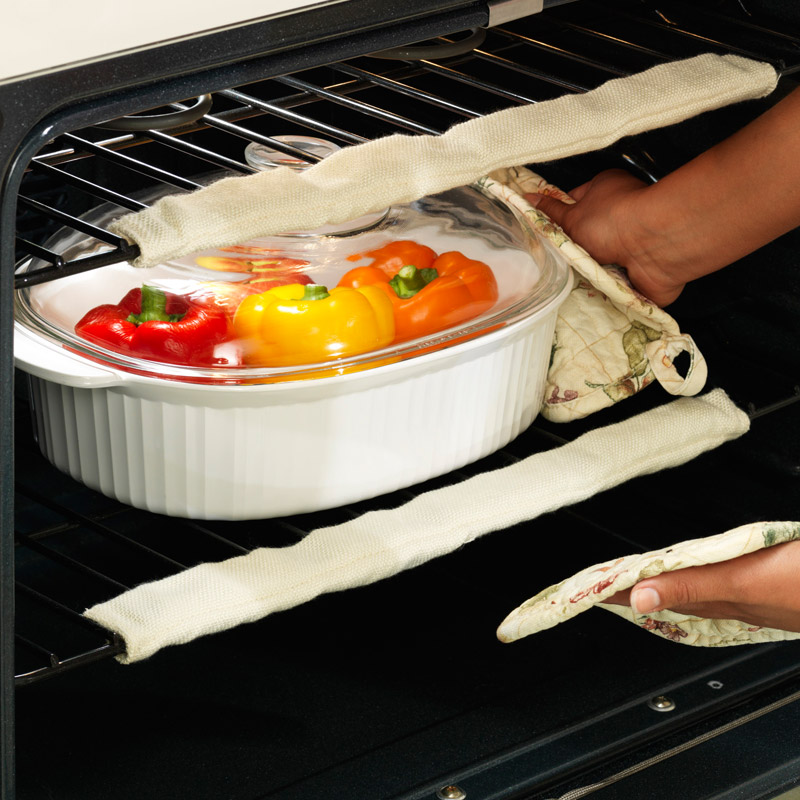 Watch Our Video And See The Superior Performance In Oven Safety By The Originators: JAZ Innovations